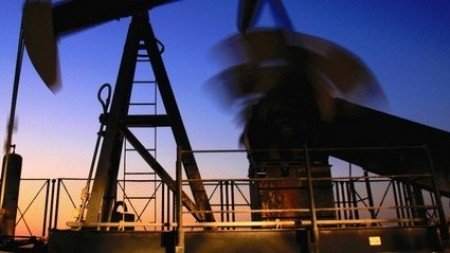 ---
LONDON: Oil prices fell on Tuesday as the International Energy Agency warned about potential risks to economic recovery posed by high energy costs.

New York's main contract, light sweet crude for delivery in May dropped 64 cents to 83.70 dollars a barrel.Brent North Sea crude for May slid 40 cents to 84.37 dollars a barrel in early London trading.

The International Energy Agency on Tuesday revised up its forecast for global oil demand in 2010 owing to unexpectedly strong economic activity in the United States, Asia and the Middle East.

However the IEA also warned in its latest monthly report that oil prices above 80 dollars a barrel could hamper economic recovery.

"While ongoing price subsidies may shield non-OECD consumers from the reality of any potential renewed surge in prices, this, plus tighter credit than two years ago, could stall OECD economic recovery or render it more 'oil-less' than we currently envisage.

"Ultimately, things might turn messy for producers if (oil at) 80-100 dollars a barrel is merely seen as the new 60-80 dollars a barrel, stunting economic recovery while prompting resurgent non-oil and non-OPEC supply investment.

Oil prices spiked above 80 dollars last week after mostly trading during recent weeks between 70 and 80 dollars -- a level deemed satisfactory by the Organization of Petroleum Exporting Countries (OPEC) and consumers.

The IEA on Tuesday said that oil demand would be 30,000 barrels per day higher than previously estimated, and would total 86.6 million barrels per day (mbd) this year.

It also raised its forecast for oil supply from countries such as Canada and Russia which do not belong to the OPEC oil cartel -- whose member nations together pump about 40 percent of the world's crude.

Non-OPEC ouput was revised up by 220,000 barrels per day to 52.0 mbd for 2010 "reaffirming a more optimistic supply outlook amid elevated price levels."

The IEA offers advise on energy policy to the Organisation for Economic Cooperation and Development (OECD), a group of 30 developed-world nations.
COMMENTS
Comments are moderated and generally will be posted if they are on-topic and not abusive.
For more information, please see our Comments FAQ