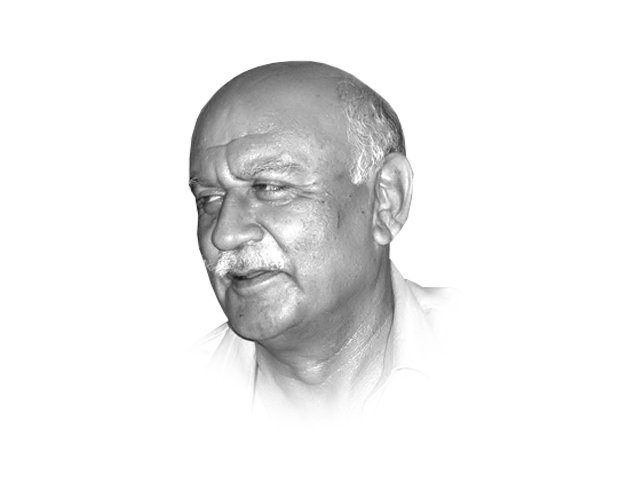 ---
How can Mulla Abdul Ghani Baradar negotiate with the Taliban, while in Pakistani custody? In order to answer this question, it is essential to review some background information. The first point is that the founding father of Afghanistan was Ahmed Shah Durrani. During his reign, the capital of his kingdom was Kandahar. The Durrani tribe, consequently, dominates southern Afghanistan and to date, holds sway over the largest swathe of territory under any single Afghan tribe — though purely in terms of numbers. The Zadran tribe surrounding Kabul is larger. The sub-tribe of Durranis that claims direct descent from Ahmed Shah is the Popalzai.

Abdul Ghani, for whom "Mulla" is a title of respect and Baradar, meaning brother, one of affection, belongs to the Popalzai sub-tribe, the sub-tribe of kings. So, too, does Hamid Karzai. Mulla Omer, the Taliban leader, belongs to the Ghilzai branch, "Kissing-cousins" to the Popalzai, but not direct descendants of Ahmed Shah. Abdul Ghani and Hamid Karzai were among the first few influential Durranis to join Mulla Omer when he swept Kandahar in 1994. While Karzai betrayed Omer by seeking succour with Ahmed Shah Masood, in 1996, Ghani remained faithful. And to those sceptics who think this background irrelevant, I suggest they visit Kandahar and talk to the Durranis who thrive on these tales.

While Mulla Omer was on the rise to fame, Ghani was one of his more trusted lieutenants and was also ascending. If Omer was the dogged determined one, Ghani was the intrepid daring one, gifted with intellect, vision and foresight. He would dare anything and devise a workable solution for any problem.

In 2001, the US troops were unaware that they had surrounded Omer in his lair, in a small hamlet outside Kabul, when Ghani ran the gauntlet to rescue Omer and got him out, clad in the traditional Afghan woman's burqa, riding pillion behind Ghani on a motorbike. At this stage, Ghani though not very high on the Taliban hierarchy, was generally acknowledged as having a greater following among the Durranis, than Omer. This is not the only tale of his daring. If Abdul Qadir's daring — a scion of the Zadran tribe of northern Afghanistan — during the Soviet occupation merited praise, among the Taliban, the Ghani, the Popalzai and the Durrani merited it more. This rescue was to result in Ghani's elevation to Omer's number two man and the leadership of the so-called "Quetta Shura".

Ghani was not only intrepid, he was also more moderate and, as far back as 2002-03, began to mention negotiating with the US at some stage. Seven years later, in 2010, that stage began to arrive but Omer was hesitant. The intrepid Ghani was not. When Ghani was captured in 2010 by a joint Pak-US effort, the ISI took him in custody, promising the CIA that Ghani would be handed over to them the next day. To the amazement of the ISI personnel, Ghani disclosed to them that his capture was "arranged" for him to negotiate a "deal" with the CIA which was unbeknownst to Omer and to the ISI. The ISI might be the more maligned of the two, but the CIA is probably the guiltier of duplicity.

Consequently, the ISI refused to hand over Baradar to the CIA. By this act of apparent "duplicity" and betrayal of Omer on his part, Ghani lost a considerable number of his admirers and adherents, but not for long. By late 2011, it was apparent that there was to be a negotiated settlement on Afghanistan's future, which would include Omer's Taliban. Suddenly, Ghani's apparent duplicity was transformed to wisdom and foresight. His intrepidity was already folklore. His daring rescue of Omer was recalled again and, by mid-2012, I am told that the Pashto song of his rescue began to be sung again.

As negotiations "began to begin", Omer became increasingly conscious of the fact that he needed the intellect and foresight of Ghani to assist in negotiating the future. Conscious of the fact that there are still many non-Durrani Pashtuns among the Taliban, apart from splinter factions which have broken from Omer, which are still baying for Ghani's blood, his Pakistani "keepers" are reluctant to release him.

Perhaps, his keepers are also conscious of the possibility that he might broker an "independent" deal. If so, it is with good reason. Therefore, even as Ghani has returned to his front line role in negotiations, he must do so while in "protective custody" in Pakistan. A custody, which protects him from those who want his blood and protects Pakistan (and Omer's Taliban) from the wiles of an intrepid negotiator.

Published in The Express Tribune, June 27th, 2013.

Like Opinion & Editorial on Facebook, follow @ETOpEd on Twitter to receive all updates on all our daily pieces.