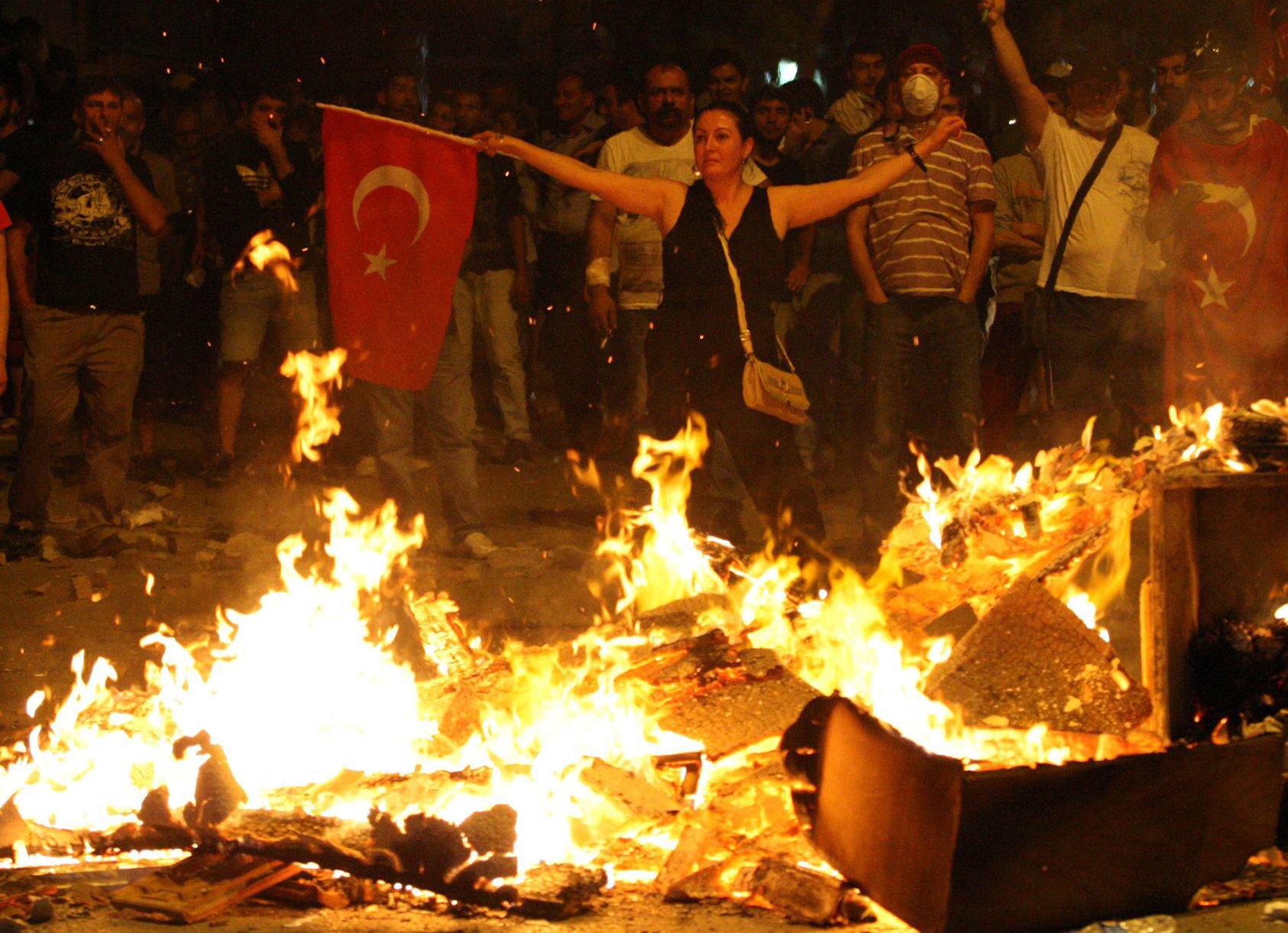 ---
PARIS: The head of Istanbul's bid to host the 2020 Olympic Games on Tuesday said he was proud of the young protesters who have flooded the streets of Turkish cities in recent weeks and did not think the demonstrations would harm the city's chances of hosting the event.

Turkey has taken a tough stance against the tens of thousands of demonstrators who have been protesting since May 31 against the government, which has been seen as increasingly authoritarian and conservative.

The protests, which have left at least four people dead and nearly 8,000 injured, have infuriated Prime Minister Recep Tayyip Erdogan, with the heavy-handed government response earning Ankara criticism and raising tensions notably with Germany.

But bid chief executive Hasan Arat brushed aside concerns that the unrest would harm Istanbul's Olympic chances, assessing that the protests would not last much longer as the people's message had been registered.

"What I believe about the protest situation is that they are now largely peaceful, the violence has subsided," Arat, a former top level basketball player turned successful businessman, told reporters on a conference call.

"Turkey's youth is exercising its democratic rights to stage peaceful protests."

Arat was speaking after a generally positive report had been released by the International Olympic Committee (IOC) Evaluation Commission on Istanbul's ability to host the Games.

He added that it was important for the youth of Turkey to express their disagreements with the authorities.

"I am actually very proud of young people standing up for their beliefs," he said.

"I don't think it will continue for a long time because the message has been very well received and that is very good.

"There have been some pictures which would have been better not to have been seen but they happened."

The official, whose 19-year-old daughter plays volleyball and 23-year-old son is a member of Turkey's waterpolo squad, added that good could come from the protests.

"We look forward to a better Turkey, to better understanding and better democracy," he said.

"These people (the protesters) care about their country and stand up for their beliefs."

Despite the protests, Arat said he had not noticed any concern within the IOC and said he was confident going into the final run-in to the vote in Buenos Aires on September 7 where the 100 IOC members will decided where to award the Games.

Istanbul is up against Tokyo and Madrid.

"I think this report shows we are really on track. I feel confident for our bid for the next 75 days," he added.
COMMENTS
Comments are moderated and generally will be posted if they are on-topic and not abusive.
For more information, please see our Comments FAQ