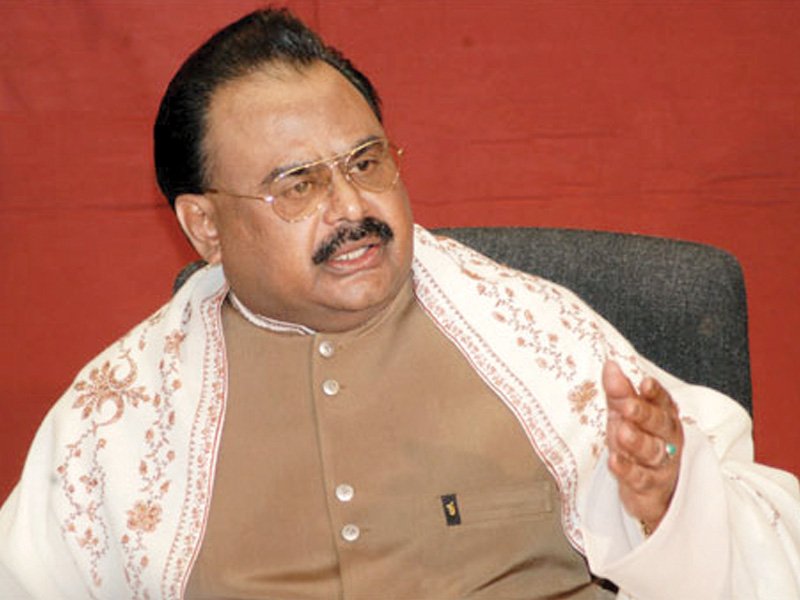 ---
KARACHI: MQM chief Altaf Hussain has asked his supporters to maintain unity in their ranks.

He was addressing a joint meeting of the MQM Coordination Committee in London and Pakistan, said a party statement.

Altaf said he was well aware of the fact that there was a feeling of confusion among the workers and the general public on some news reports.

He called upon his party members to show patience and perseverance in difficult times.

Altaf said actions were being taken at national and international levels to break his determination and to frighten the MQM workers. He said that leaders, workers and sympathisers of no other Pakistani political party were meted out the same treatment.

He declared that such tactics would not be able to diminish their resolve and determination of the MQM.

He said that the MQM had been facing difficulties and hardships for the past 35 years. Thousands of MQM workers were martyred and many more put behind bars but the MQM could not be broken by injustices and oppression.

Published in The Express Tribune, June 26th, 2013.
COMMENTS (4)
Comments are moderated and generally will be posted if they are on-topic and not abusive.
For more information, please see our Comments FAQ