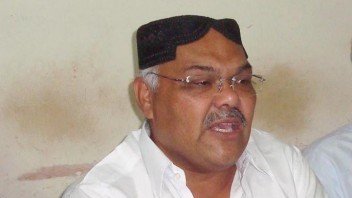 ---
SUKKUR: The Sindh Taraqi Pasand Party (STPP) chairperson, Dr Qadir Magsi, has backed the decision of Prime Minister Nawaz Sharif to start legal proceedings against General (retd) Pervez Musharraf.

Addressing a press conference in Sukkur on Tuesday, Dr Magsi said that Musharraf should be tried at an open court for the murders of Nawab Akbar Bugti and Benazir Bhutto and for treason for subverting the constiution of Pakistan twice.

Dr Magsi alleged that those who had enjoyed power under the umbrella of dictatorship were trying to create an atmosphere of panic and harassment in the wake of the trial. He urged the citizens of Pakistan to support the federal government in its decision to pursue the case.




A new trend was coming to the fore as a dictator will face trial in the court of law for the first time in Pakistan, he said. He advised PM Sharif not to invite the Muttahida Qaumi Movement (MQM) to join the government, because during the last five years, when the MQM was the part of government, tens of thousands of people were killed.

Dr Magsi alleged that large-scale rigging was committed in Sindh during the May 11 elections. The PPP had secured more seats than it had after the assassination of Benazir Bhutto, claiming that this mandate was fake, he added.

Published in The Express Tribune, June 26th, 2013.