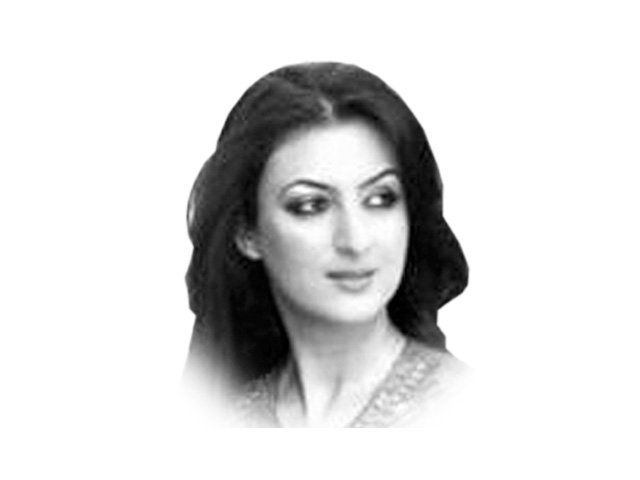 ---
Language is not just a tool of communication but an insightful social and cultural indicator; a gauge that reflects the belief and value system of a society. Theoretically, as societies evolve and become sophisticated, the vocabulary of its language, too, evolves to better represent the society's varying dynamics and changing sensibilities, and lend greater power of expression to the language.

Not uniquely, we in Pakistan inherited a cultural system that is entrenched in, and routinely perpetuates, prejudicial attitudes and beliefs about gender, ethnic and religious groups. Although there have been significant and continuous efforts on the part of such groups to shrug the negative stereotypes and emerge vindicated, I believe that the language of our region has failed to recognise and accommodate this progression. Languages are meant to embrace and reflect diversity, as groups which have been excluded learn to reject exclusion and act from an empowered place. Unfortunately, Urdu and our regional languages have not revealed any changes in social attitudes, especially in the case of gender stereotyping.

Let's see just some of the gender prejudice phrases and idioms used commonly in Pakistan. Most use male personification when talking of heroism, valour and dependability. For example, himmat-e-mardaan , mard ki zubaan , mard ho tow samnay aao, mard-e-momin, and of course, the term mardanawaar hamla which Prime Minister Nawaz Sharif chose to use on the floor of the National Assembly during his inaugural speech as an example of the ease with which our national leaders use politically incorrect and gender insensitive rhetoric.

On the other hand, phrases referring to women often come with derogatory connotations and are used to taunt men by holding their behaviour akin to virtues typical that of women, such as aurton ki tarha chooriyan nahin pehn rakhin, sara din aurton ki tarha ghar baithay rehna, aurton wali baat.

What our language has systematically failed to account for is that history, be it Western or Eastern, is full of heroic women, who defied all the sterotypes stated above. Pakistan itself has produced the most dynamic women leaders in several fields. Mohtarma Fatima Jinnah led the independence movement of Pakistan with her brother and Benazir Bhutto, a girl in her 20s, fought courageously against dictatorial forces and became the first woman prime minister of the Muslim world, paving the way for other women to take up positions of leadership. We are proud of women like Fehmida Mirza, the first woman speaker of Pakistan's National Assembly, and accomplished female diplomats and ministers like Sherry Rehman and Hina Rabbani Khar. In the field of sports, Pakistan boasts of women like Naseem Hameed, the 25-year-old SAF gold medalist, who became the fastest woman athlete in South Asia. Just this month, Pakistan's national women's bridge team won the Bridge Federation of Asia and Middle East Zonal Championship 2013 title for the first time in 30 years and 22-year-old Samina Baig set a new record by becoming the first Pakistani woman to climb Mount Everest.

I wonder what Ayesha Farooq, Pakistan's first female war-ready pilot, just 26 years of age, makes of the national song jang khed nahin hondi zananiyan di which was written by Dr Rasheed Anwar during the 1965 war.

Currently, about 4,000 women are serving Pakistan's armed forces in various roles, including sky marshals, elite anti-terrorist force and avionics engineers. Today, there are 316 women in the Pakistan Air Force as opposed to 100 just five years ago, and the numbers continue to grow as attitudes towards women in the armed forces begin to change.

Every achievement and every step taken by these dynamic women is a giant step for women empowerment in Pakistan and a source of inspiration to us all.

Unquestionably, it is the responsibility of our national leaders to ensure that misogynistic phraseology is politically and socially rejected, hence driving a gradual elimination of derogatory tendencies towards women in our language. Historically, language showcases the times and culture of period but the role of language goes beyond that. Language has the power to influence the thoughts of a nation and mould the culture of a society. Pakistan's varied and rich languages must evolve to reflect and, in fact, inspire a culture proud of its women.

Published in The Express Tribune, June 25th, 2013.

Like Opinion & Editorial on Facebook, follow @ETOpEd on Twitter to receive all updates on all our daily pieces.