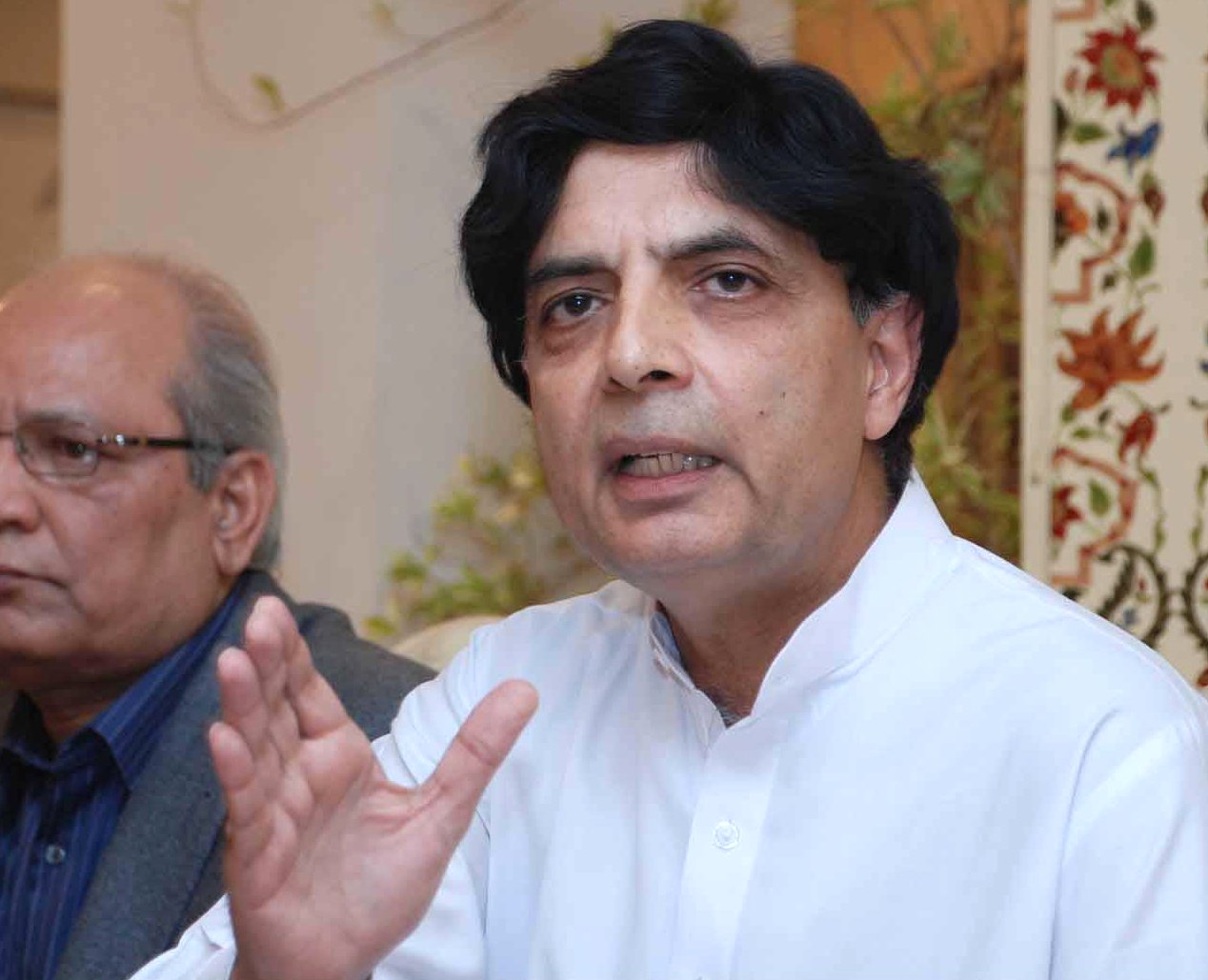 ---
ISLAMABAD:



Amidst spiralling ethno-political violence in the commercial capital of Pakistan, the federal interior minister told lawmakers in the lower house of Parliament on Saturday that 'extrajudicial killing' of political workers in Karachi would be investigated.




Constitutionally, it's the responsibility of provincial administrations to maintain law and order in their respective jurisdictions. And the federal government can aid the provincial administration if requested.

Chaudhry Nisar Ali Khan said he would not disappoint Karachiites if entrusted with the responsibility of maintaining law and order in the metropolitan city which has become a cauldron of sectarian, ethnic, political and militant violence.

The interior minister was responding to a calling attention notice submitted by Muttahida Qaumi Movement lawmakers in the National Assembly on the recent upsurge in incidents of extrajudicial killings and abduction of political workers in Karachi.

"I realise the concern of MQM members over the situation in Karachi and assure them that inquires will be conducted on all human rights violation in the city," he added. "Although law and order is a provincial subject, the federal government is ready to undertake any responsibility to restore peace in Karachi if a consensus is evolved in this regard."

He said the Federal Investigation Agency (FIA) would thoroughly and honestly probe into the killing of MQM workers, including Ajmal Baig, and all the reports would be presented in the house.

Chaudhry Nisar said he was answerable to every parliamentarian and would not tell a lie to the august house. At the same time, he advised the MQM against indulging in a blame game. The MQM should also ask the provincial government where the party has its own governor. The minister informed the house that a consultative meeting on the national security policy had been held and all the federating units would also be taken into confidence in the future.

MQM leader Nabeel Gabol said the deteriorating security situation in Karachi was not much different from the pre-1971 situation in Dhaka. He appealed to the army chief to play his role for restoration of peace in the city.

Objecting to Gabol's statement, the interior minister said appealing to the army was like undermining the dignity of Parliament. "Being the head of all security agencies, it is my responsibility to maintain law and order," he added.

Chaudhry Nisar also sought to respond to speculation from the PPP over his alleged ultimatum to the Sindh government to control the law and order situation in the province within one month.

Nisar said that he had not given any such ultimatum and had been misquoted by a section of the media. He clarified that law and order is a provincial subject and he has no authority to issue orders in this regard.

After this clarification, Syed Khursheed Shah, the opposition leader in the National Assembly, said that he would rely on the interior minister's explanation rather than media reports.



Published in The Express Tribune, June 23rd, 2013.