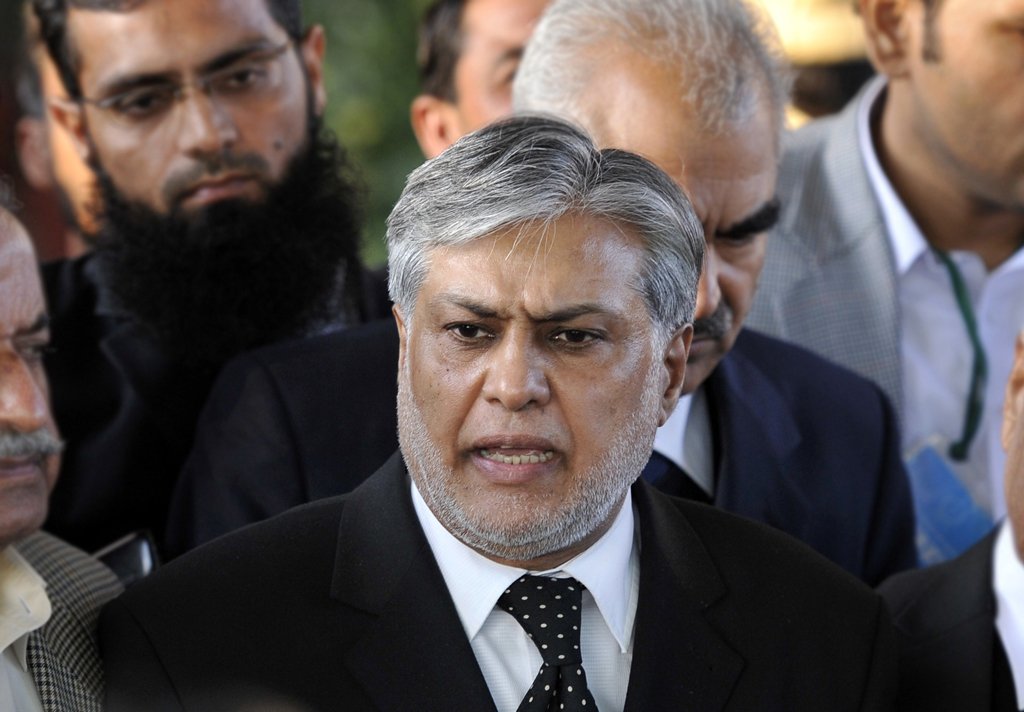 ---
ISLAMABAD:



After opposition concluded its onslaught on proposed budget for the next fiscal year Thursday, Finance Minister Ishaq Dar was all set to wind up budget debate with his speech in National Assembly on Friday (today).




During the six-day debate, opposition parties thoroughly criticised the Pakistan Muslim League-Nawaz (PML-N) government's proposed budget.

The government came under fire particularly for its income tax proposals besides increase in general sales tax (GST) rate, waiver of customs duty on hybrid cars, taxing educational institutions and removal of Benazir Bhutto's name from income support programme.

Members from across the divide put forward suggestions to the government, however, it was up to the finance minister to incorporate or reject them altogether. The treasury benches assured the opposition their valuable advice would be listened to and given weight.

"I assure you that all valuable suggestions from the opposition are being noted down and the government will adopt the workable ones," Law Minister Zahid Hamid told the House on Wednesday.




After the recent meeting with IMF delegation, the government was not likely to take back 1% increase in GST rate. Likewise, no major changes were expected in the original budget proposal.

Budget Demands and Grants would be presented before the House for debate and discussion on Saturday following the finance minister's winding up speech. The Parliament was likely to approve the budget on 28th of this month after considering the Senate's suggestions.

Number power

Having the required numbers, the PML-N government will have no difficulty getting the budget approved despite opposition's uproar on certain allocations.

Members were given time to discuss budget on Thursday again, but very few of them came up with constructive criticism. Most of them resorted to conventional government bashing while others took the opportunity to just register their presence and did political point scoring.

ISI in budget debate

Ejazul Haq, chief of his one-man party PML-Zia, for instance, asked lawmakers and media men to refrain from 'unnecessarily' blaming Inter Services Intelligence (ISI) and military establishment for country's wrong. "It was like working on the agenda of the enemies of the country. Our agencies are patriotic and they are working in Pakistan's interest," said Haq.

He questioned such members as to why they were not criticising the activities of CIA (Central Intelligence Agency), RAW (Research and Analysis Wing) of India and Israel's Mossad particularly involved in Afghanistan. "It is unfair to doubt that this was our war after so many sacrifices by our security forces," said the PML-Z chief.

Slates or laptops

Javed Hashmi of PTI while speaking on budget took finance minister Dar to task. He said the finance minister with the proposed budget has ruined his party's beginning in government. "Dar has taken PML-N to the point where it took PPP five years to reach," said Hashmi.

Dr. Nafisa Shah of PPP said that budget was not pro-poor as the rulers miscalculated the needs of the people. "In a country where children are deprived of slates, the rulers are distributing laptops," said Shah.

PPP's Mehreen Razzaq criticised the government for removing former premier Benazir Bhutto's name from Benazir Income Support Programme (BISP).

Dr. Ramesh Kumar drew the house's attention to the issue of Hindus' migration from certain areas of Sindh and Balochistan and demanded that government take notice besides taking steps to mend the problem.

Published in The Express Tribune, June 21st, 2013.
COMMENTS (3)
Comments are moderated and generally will be posted if they are on-topic and not abusive.
For more information, please see our Comments FAQ