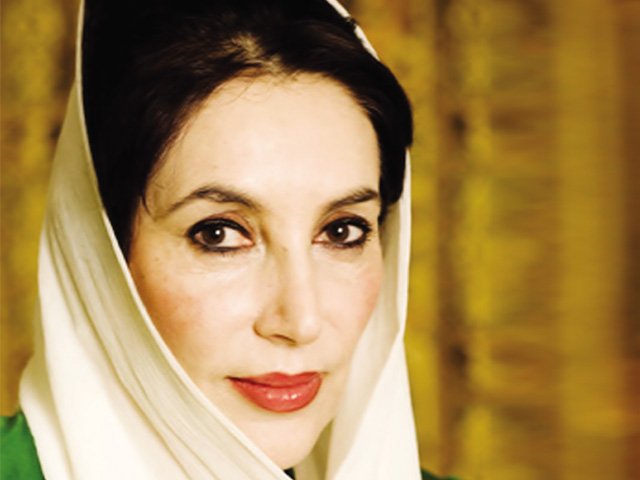 ---
KARACHI:



The year was 1996. As I interviewed Begum Nusrat Bhutto at 70 Clifton, she described her eldest daughter Benazir Bhutto aka Pinky as the most dominating child in their family. "Once Bhutto Sahab brought a big toy car for Murtaza as his birthday gift, but Pinky took it away, saying 'why has he not brought me one?' But she always cared deeply for her sister and brothers," she had said.




BB, as she is fondly called, was destined to dominate. She went on to dominate Pakistani politics for over three decades.  More than five years after this brilliant mind was snuffed out, her party continues to grapple with the loss while the people remember her fondly. She would have been 60 today.

Born on this day as daughter of the charismatic leader Zulfikar Ali Bhutto, BB's life story has more tragedies and sufferings than happiness. Though she became the prime minister twice, the tenures lasted only 18 and 22 months.




Despite strong opposition from conservatives, this trailblazer created history by becoming the first woman prime minister of the Islamic world and Pakistan.

Her leadership qualities led her to become the president of the Oxford Union. Bhutto saw in her someone who could carry on with his legacy, which she did.

Benazir took charge of the party soon after the formation of Movement for Restoration of Democracy (MRD) in 1981, but her real political journey began after her historic arrival in Lahore on April 10, 1986 when she was received by an estimated 0.5 million people.

This skilled politician knew the art of agitation and on several occasions dodged the police and intelligence agencies and led the protest rallies.

In her last meeting with ZAB in the death cell on the night of April 3, 1979, she reportedly kept taking notes like a student from a teacher. While Begum Bhutto kept crying throughout, BB knew it was a moment which would never come again, a moment to take final guidance from her political mentor. One of the advices she got from him in that meeting was about whom to trust and whom not to trust in the PPP.

She surprised many when she married Asif Ali Zardari in 1987. "In our culture marriage at the right time is very important," she once said. A truly awaami leader, a grand reception to celebrate her wedding was arranged in Lyari.

She gave birth to her eldest son Bilawal at a time of struggle. Even the birth of two daughters did not slow down her political journey despite threats.

She was undoubtedly a courageous leader who led from the front. On October 18, 2007, because of death threats, she could have postponed the rally, but she decided to go ahead. Even after the suicide blast in which 150 PPP workers were killed, she did not sit back at Bilawal House, but on the very next day visited the injured workers.

On that fateful day, December 27, 2007, she could have addressed the public meeting in Liaquat Bagh via video link but faced the threats. This kind of courage is rarely seen. Her assailants and conspirators knew well about her courage. They thus planned the successful attack and killed her.

She committed many mistakes during her two brief tenures and her governance qualities remain controversial. But it is also an admitted fact that during her tenures, the establishment conspired several times to dislodge her government.

Yet, despite her mistakes, BB has left an indelible mark on Pakistani politics. Her bravery and sacrifices for democracy cannot be forgotten. She has left a gap that may never be filled.

Published in The Express Tribune, June 21st, 2013.