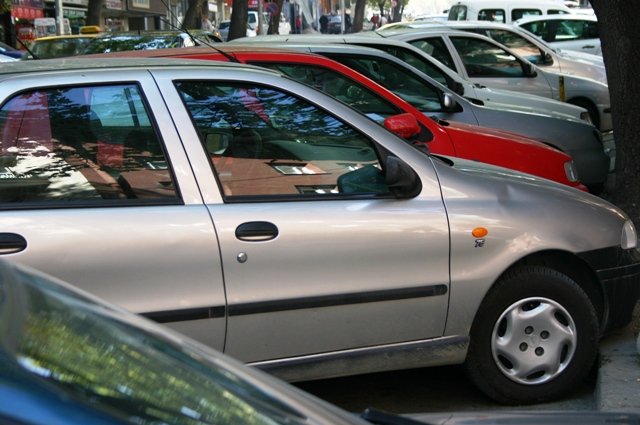 ---
ISLAMABAD: If you have purchased a car under the previous government's amnesty scheme, you ought to return that to the government.

The Islamabad High Court (IHC) on Wednesday declared illegal the amnesty scheme on non-customs paid (NCP) vehicles approved by the previous government.

Justice Shaukat Aziz Siddiqui, while declaring illegal the amnesty scheme on NCP cars, directed the Federal Board of Revenue (FBR) to seize the said 50,000 vehicles and auction them.

Justice Siddiqui observed that the scheme was launched to favour a 'certain group' in the country. "What about those who have paid all taxes, and paid all requirements of vehicles purchasing?" he asked.

On March 3, 2013 former PPP government had approved an amnesty scheme allowing owners to legalise smuggled cars after payment of concessional duty and taxes.

The initiative was directed towards the border regions and tribal areas of Balochistan and Khyber-Pakhtunkhwa where driving cars brought from Iran and Afghanistan sans any tax duty or registration is common.

The FBR, for legalising the NCP vehicles, had allowed 60- 70% depreciation in the value for assessment of duty on used cars not older than five years.

March 31 was the last date to avail this opportunity but the caretaker prime minister had extended the date till April 6.

However Khawaja Saad Saleem President Defence of Human Rights of Public Trust filed a petition challenging the amnesty scheme citing it as illegal and discriminatory.

Advocate Syed Javed Akbar, the petitioner's counsel, maintained that FBR had issued a Statutory Regulatory Order (SRO) on March 3, 2013 introducing amnesty scheme for NCP vehicles violating Import Order Policy.

The court also suspended the SRO.

Advocate Akbar maintained the scheme was launched to facilitate people who have already violated the law by avoiding normal taxes and duties. He argued that the continuation of the amnesty scheme may result in creation of a black market for automobiles in the country on a permanent basis.

Muhammad Nazim Saleem representing FBR and Deputy Attorney General Tariq Jehangiri apprised the bench that the government had launched the scheme to legalise the illegal vehicles in Balochistan and Khyber-Pakhtunkhwa to raise additional revenue.

Saleem informed the bench that the former government took this decision in light of the Supreme Court order for seizing illegal vehicles which were being used in terrorism.

He claimed that through this scheme FBR had registered 50,000 vehicles and generated Rs16 billion in revenue.

Jehangiri said that NCP vehicles were being used in terrorism especially in Balochistan and Khyber-Pakhtunkhwa, therefore the government got these vehicles registered through this scheme.

However Justice Siddiqui was not convinced and declared the scheme illegal and unconstitutional in its short order.

Published in The Express Tribune, June 20th, 2013.
COMMENTS
Comments are moderated and generally will be posted if they are on-topic and not abusive.
For more information, please see our Comments FAQ