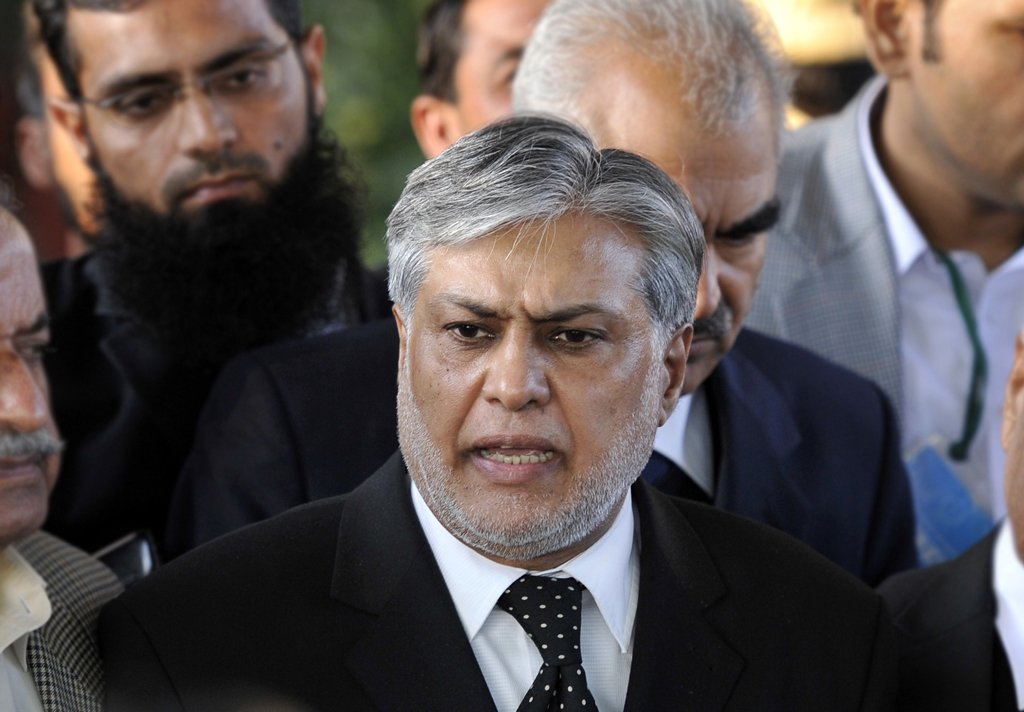 ---


As the debate on the federal budget for the next fiscal year entered its fourth day on Wednesday, the absence of Finance Minister Ishaq Dar from the National Assembly drew much contention from the opposition.




Lawmakers from the Pakistan Peoples Party (PPP) threatened to stage a walkout in protest, while opposition parliamentarians lodged a complaint against Dar. Every lawmaker who spoke on the budget started by complaining about the minister's absence.

"There is no use giving suggestions if there is no one taking note of them. We will stage a walkout if this non-serious attitude of the government persists," threatened PPP lawmaker Ijaz Hussain Jakhrani. He drew the speaker's attention to the empty treasury benches where only one or two ministers were present, but not taking any notes.




Muttahida Qaumi Movement parliamentarian Nabeel Gabol also took the government to task over empty benches.

"Are we talking to walls? Who is listening? Is anyone taking notes? There is not a single official of the finance ministry present in the galleries," said Gabol. When Kashmir Affairs Minister Muhammad Barjees Tahir stood up to make his presence known, Gabol cut him short.

"You are not the relevant person and you too are not taking notes," the MQM legislator said as he continued with his outburst. He demanded the finance minister's presence. "Is the finance minister some special being that he couldn't come to listen to the members' valuable suggestions on the budget," said Gabol.

Arif Alvi of Pakistan Tehreek-e-Insaf also protested against the minister's absence.

"Apart from the first day, the leader of the house Nawaz Sharif has never showed up. During our tenure, our prime minister used to come to the house every day," complained leader of the opposition in National Assembly Syed Khursheed Shah after he intervened to stop his colleagues from staging a walkout.

He referred to his party's government and asserted that ministers used to regularly attend budget sessions as it was a serious business. "Our ministers were always sitting here then," said Shah.

"True, you have only been sitting which is why now we have to do all the work. Had you worked then, it would have been a little easy for us today," said Minister for Defence Production Rana Tanveer Hussain, in a jibe aimed at Shah and his party.

Trying to explain the absence of the finance minister and his cabinet colleagues, Hussain said they were working hard to address the multiple problems facing the country. He assured the house that all suggestions for improvement in budget proposals were being noted and the finance minister would answer them in his winding up speech.

"I assure you that each and every suggestion is being
COMMENTS
Comments are moderated and generally will be posted if they are on-topic and not abusive.
For more information, please see our Comments FAQ