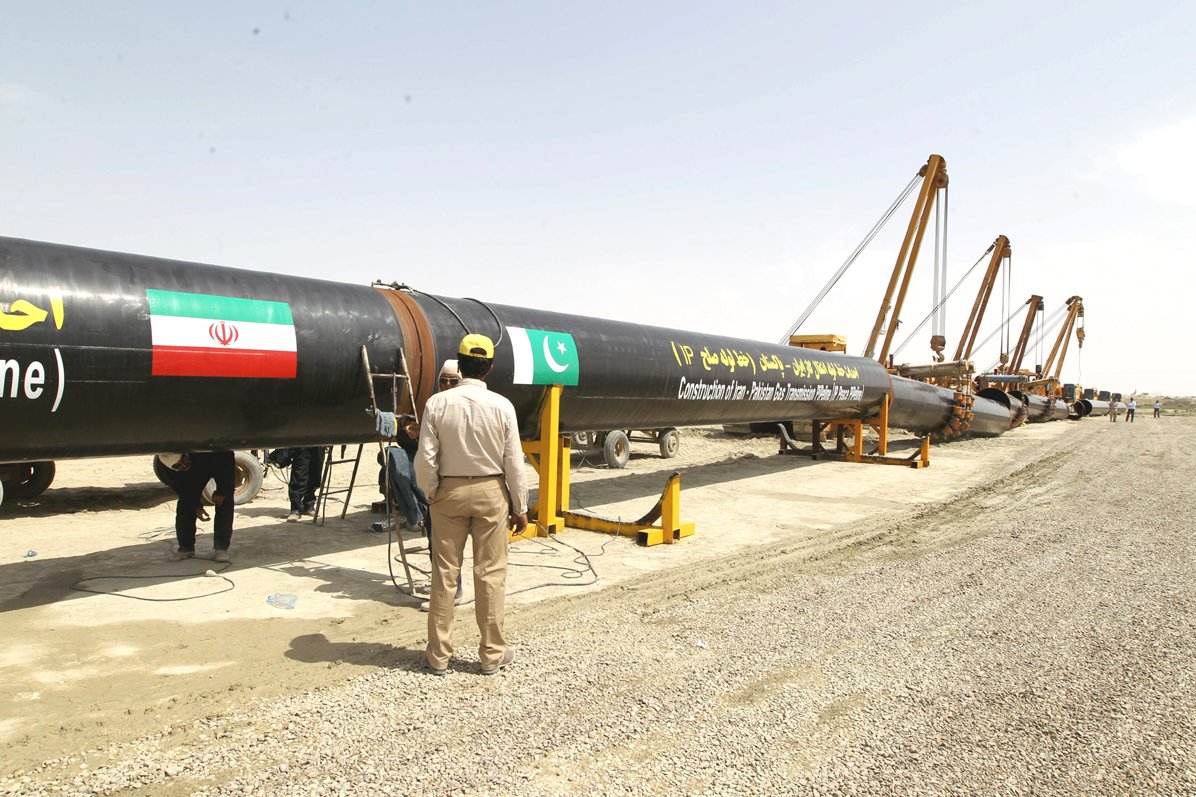 ---
ISLAMABAD:



As the Pakistan Muslim League-Nawaz (PML-N) government staves off pressure from the US and friendly Gulf countries and expresses a desire to go ahead with the Iran-Pakistan (IP) gas pipeline project, Tehran has offered Islamabad relief from a penalty which will be incurred if gas flow does not start by December 2014.




In the first official interaction between Iranian Ambassador Alireza Haghighian and new Petroleum Minister Shahid Khaqan Abbasi on Monday, the latter stressed that the IP pipeline was part of the energy plan for Pakistan and the government would pursue the project.

"As regards the construction timeframe, the Iranian government has shown flexibility in the gas sale-purchase agreement, which is highly appreciated," he said.

"We hope to continue and complete the project within the stipulated time," a source quoted Abbasi as saying.




According to sources, the gas sale-purchase agreement on the IP pipeline has a 'take and pay' clause, which says Pakistan will have to pay a penalty equal to the gas bill for 750 million cubic feet per day (mmcfd), valued at $8 million, if it backs out of the project.

Reiterating the government's commitment, Abbasi said Pakistan valued the historic relations between the two countries and would strive to improve their ties.

The minister denied that there were any serious issues standing in the way of executing the project, except for a few technical and commercial details that needed to be finalised. He asked the two designated entities of Iran and Pakistan to regularly coordinate with each other for a swift resolution to the outstanding issues.

Emphasising that the IP gas pipeline project was a very important milestone, he suggested that technical teams meet more aggressively and put everything in place within the agreed time.

He said he was aware of the constraints and issues facing the project and was working to resolve them.

The Iranian ambassador, while praising the general elections and the peaceful transition of power to the new government in Pakistan, highlighted the historic and cordial relations between the two countries, especially the new venture for import of natural gas from Iran under the IP pipeline.

Earlier on May 27, Iranian Deputy Minister of Petroleum in International and Commercial Affairs A Khaledi, in a letter to the Pakistan government, had reminded Islamabad that following a government-to-government cooperation agreement, Iran and Pakistan were supposed to nominate entities to commence work on the IP gas pipeline immediately.

"This had already been done by Iran, but it is waiting for action from Pakistan. Since time is too short, your prompt instruction in this regard is highly appreciated," the letter said.

Published in The Express Tribune, June 19th, 2013.

Like Business on Facebook to stay informed and join in the conversation.
COMMENTS
Comments are moderated and generally will be posted if they are on-topic and not abusive.
For more information, please see our Comments FAQ