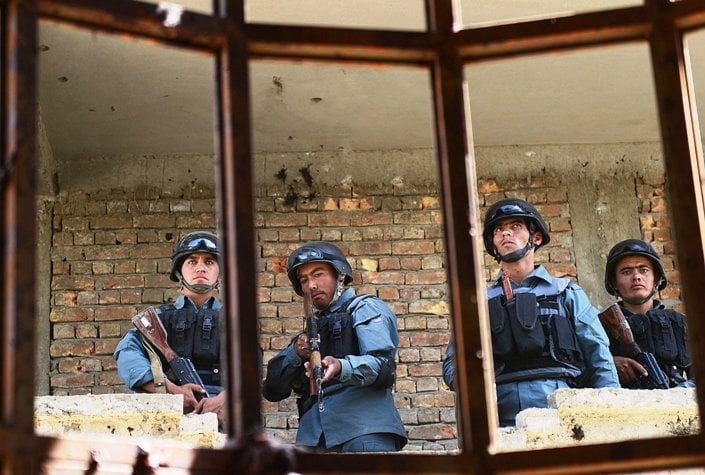 ---
KANDAHAR: The police chief of Afghanistan's volatile Helmand province survived a suicide attack on Monday when his convoy was bombed in the city of Lashkar Gah, officials said.

Nabi Ilham's armoured car was badly damaged by the early-morning explosion in the provincial capital, and three of his guards were wounded.

"At around 7:00 am (0230 GMT) the motorcade was passing through the city. A suicide car bomb targeted it," Omar Zwak, the provincial governor's spokesman, told AFP.

"The blast hit the second vehicle in the convoy and slightly hurt three of the guards. The police chief was unhurt."

Militants have regularly targeted police and government officials as Afghan forces prepare to take over nationwide security from NATO-led international troops.

Last Tuesday, a Taliban suicide car bomb killed 15 civilians outside the Supreme Court in Kabul.

The southern province of Helmand has been a hotbed of the insurgency that erupted after the Taliban were toppled from power in a 2001 US-led invasion.