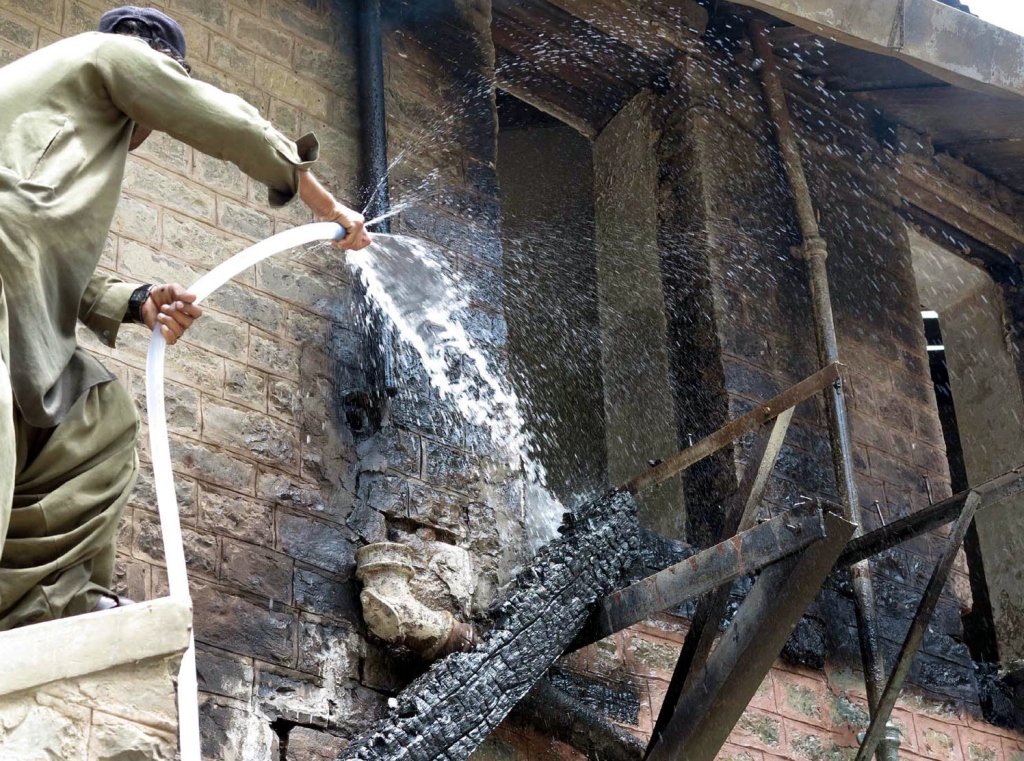 ---
KARACHI:



Just a three-hour drive from Quetta, Quaid-e-Azam's residency – where he spent the last years of his life before succumbing to tuberculosis – stood in the heart of Ziarat, surrounded by the city's famed juniper trees.




"Quaid-e-Azam loved spending time in hill stations… If it was Simla before partition, it was Ziarat afterwards," said Syed Jaffar Ahmed, a professor at the Pakistan Study Centre at Karachi University.

"He had been a frequent visitor to Ziarat even before his ailment … it was the freshness of the air and greenery that attracted him to his last abode," he added.

For those living in other provinces, the residency was nothing short of an emblem of Balochistan itself. This was not just confined to a sentimental association with the country's founder, but the residency's image also adorns Rs100 notes, making it part of everyday life in Pakistan.

Ziarat's original tourist attractions were its lush greenery, beautiful streams and pleasant climate. After 1975 though, when the residency was declared a national heritage site, hordes of people were drawn to the city because of it being home to the Quaid's last abode.

From dawn to dusk, one could see an assortment of families, school kids and locals lounging in the residency's wonderfully maintained gardens. A yearly field trip to the residency was a regular feature in many schools and colleges in Balochistan – students were often asked by their teachers to write an account of their visit later.

For children, the Quaid's complex itself offered an excellent setting for games of hide-and-seek. Until recently – when security had been tightened a little - they could be seen running along the residency's corridors. The terrace of the complex was a major attraction for visitors as well, as it not only offered a breathtaking view of the valley's juniper forests, but was also a favourite spot for taking photographs. In more prosperous times, a photographer could be hired at the premises for Rs20 or less.

But it was not just the residency's architecture and location that attracted tourists. The complex housed several of the Quaid's personal belongings. The founder's furniture was kept perfectly preserved in the complex's rooms, lending them a feel of being frozen in time.

Ziarat, which translates to 'shrine', gets its name from the shrine of well-known local saint Kharwari Baba, which is said to bless the valley. But Kharwari Baba's contemporaries could never have foreseen that the city would one day be renowned more for being someone else's last abode.

Likewise, none could have foreseen that Quaid-e-Azam's residency would meet the fate it did on Saturday.

"It was a very important building in our historic narrative… besides its emotional and sentimental values, it was the place's symbolic value that matters," maintained Jaffar, adding, "The people who have targeted this heritage sight knew about the symbolic importance of the building and what it means to the state."


Published in The Express Tribune, June 16th, 2013.