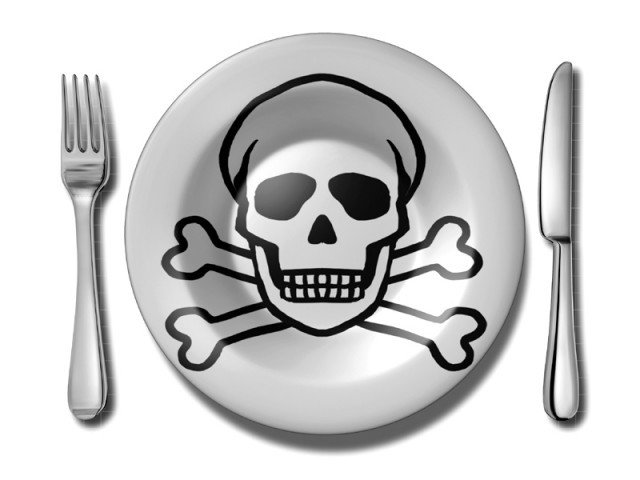 ---
BAHAWALPUR/ MULTAN: Eight people have died since Thursday in Mailsi, Vehari, apparently from eating poisoned food.  Eight others have been admitted to Bahawal Victoria Hospital in critical condition.

The deceased and those hospitalised had worked at a farmhouse.

Falak Sher, a relative of one of the deceased, said some 25 servants and their families had shared the food on Thursday night. He said their condition started deteriorating shortly afterwards.

They were taken to a hospital after they started throwing up.

He said it had not be established so far whether or not the food was intentionally poisoned or the incident was an incident of food poisoning.

He said the Vehari district headquarters hospital administration was reluctant to take the men in. They were therefore taken to hospitals in Multan and Bahawalpur.

He said it was not known where exactly the rest of the people had been taken to. The death count was being confirmed as the bodies reached their homes in Vehari.

Doctors at BVH, where eight people were taken on Thursday and Friday, said bodies of the two who died at the hospital had been sent for medico-legal examination.

Dr Muhammad Aziz, in charge of the emergency ward, said those under treatment were running high temperatures. He said the temperature would shoot up to as high as 105 degree Fahrenheit before falling to as low as 98 degrees.

He said it was too early to say what had actually happened. He said some of them had walked into the ward, while others were brought in unconscious.

Noor Muhammad, a relative of one of the deceased, said police were reluctant to register their complaint. He said political elements were influencing the police and the health officials.

Vehari DPO Shariq Kamal said the police had not been informed about the incident. He said the police had not received any complaint.

Muhammad Asghar, one of the servants, who said he had not eaten the food that night, said that only one of the affected servants was allowed to be admitted at the Mailsi tehsil headquarters hospital. He was identified as Allah Ditta, one of the cooks.

THQ Medical Superintendent Abid Gujjar said Allah Ditta died shortly after he was brought to the hospital. He said the man had apparently died from gastroenteritis.

Published in The Express Tribune, June 15th, 2013.