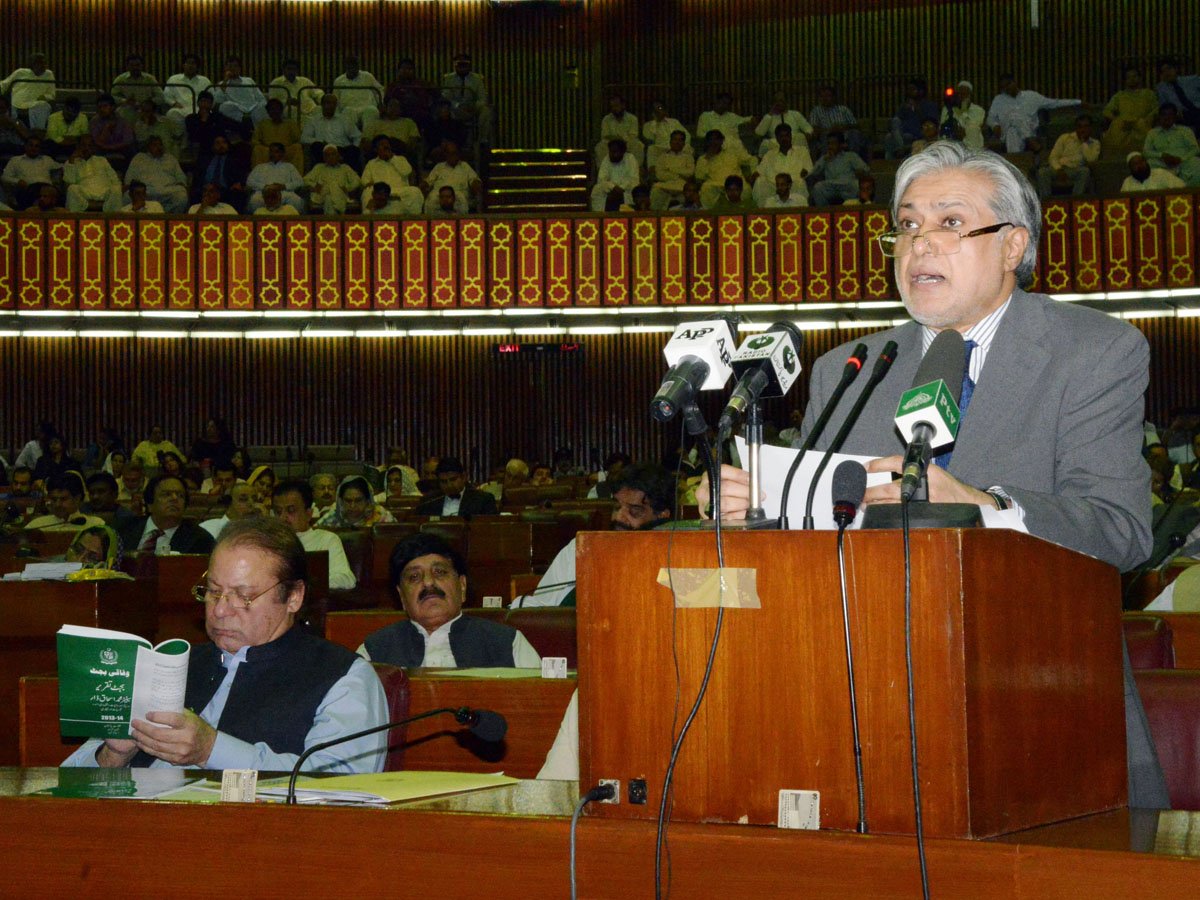 ---
One has to hand it to Finance Minister Ishaq Dar: he is playing a weak hand rather brilliantly. He knows the government's finances are in trouble and he has no choice but to go to the International Monetary Fund (IMF). He knows the IMF will demand austerity and he also knows that such austerity will mean pain for a large cross section of society and the economy. So, he is setting himself up to do so from the strongest position possible.

By announcing a budget that is so painfully austere that it has induced howls of pain from the public, Dar is making good use of the ruling PML-N's honeymoon period. And the amount of austerity is significant: Rs655 billion, or over 2.5 per cent of the total size of the economy. Dar knows that the IMF will be demanding austerity worth about two per cent of GDP, so he has left himself with more than Rs200 billion in spending to spare. Now, after all the protests against the pay freeze in the civil service, he can afford to look magnanimous by handing out a small salary increase and still be left with room to spare in terms of the kind of austerity the IMF will be demanding.

The finance minister has also taken advantage of the fact that he took office just before the current fiscal year ends. That allows him to push many expenses, especially the Rs500 billion payout of circular debt, to fiscal 2013. Dar has allocated Rs370 billion for circular debt payments in the outgoing fiscal year's budget, or more than two-thirds of what he needs to pay off circular debt. That will cause the budget deficit figures for fiscal 2013 to look bad, but the outgoing year is not going to be counted towards his record.




Paying off circular debt while blowing up the size of the deficit for fiscal 2013 has two advantages: it allows him to pursue a policy that the IMF would not have approved of before he goes into negotiations with them, while simultaneously setting a benchmark for budget deficits so high that it will be very easy for him to beat. The minister, it seems, has learnt from past mistakes. Let us hope his tricks translate into a winning hand for the nation as well.

Published in The Express Tribune, June 15th, 2013.

Like Opinion & Editorial on Facebook, follow @ETOpEd on Twitter to receive all updates on all our daily pieces.
COMMENTS (4)
Comments are moderated and generally will be posted if they are on-topic and not abusive.
For more information, please see our Comments FAQ