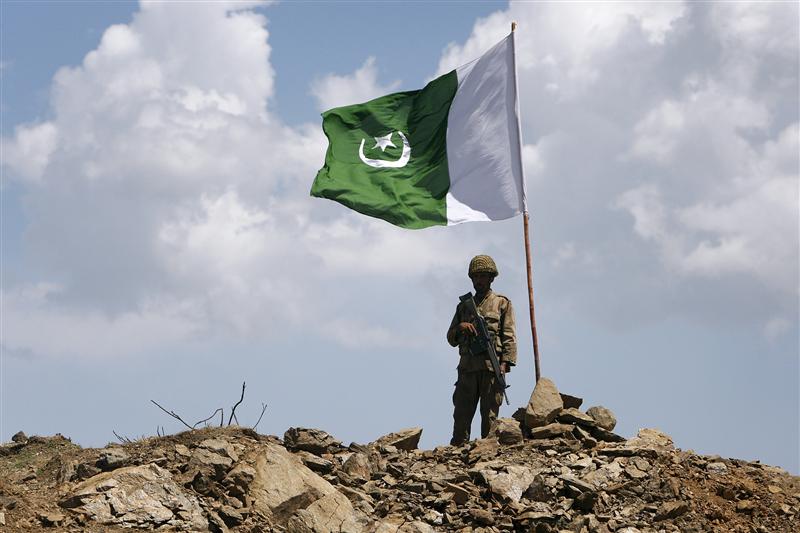 ---
PESHAWAR: The tenure of the newly-formed Khyber-Pakhtunkhwa (K-P) government will witness the withdrawal of security forces from Swat, The Express Tribune understands a decision in principle has been taken in this matter.

"The decision to withdraw the Pakistan Army from Swat has been taken," Deputy Parliamentary Leader Shaukat Ali Yousafzai announced at a press conference at the Officers Mess in Peshawar on Friday.

The PTI stalwart, who is reportedly all set to assume the responsibility of K-P information minister in a few days, dilated that forces will be gradually withdrawn from the scenic valley. "They (the security forces) will be called off gradually in phases."

Yousafzai said the gradual withdrawal of security forces from Swat will be accompanied by a simultaneous strengthening and disciplining of the civil administration. He explained that if security forces were removed suddenly, it would create several issues for the civil administration to deal with.

Pakistan army troops had been ordered into the valley in 2009 by the then democratic government after militants had attempted to take over.

The Deputy Parliamentary Leader also revealed that PTI-led provincial government will convene a 'consultative jirga', in which leaders from all political parties would take part. "The purpose of the jirga is to agree upon a solution to the issues faced by the province. The provincial government, in turn, will act on what is agreed."

The government has struggled to eliminate militancy from the once peaceful valley. Last year in October, militants managed to shoot teenage peace and education activist Malala Yousufzai, and her two friends in Swat.
COMMENTS (33)
Comments are moderated and generally will be posted if they are on-topic and not abusive.
For more information, please see our Comments FAQ