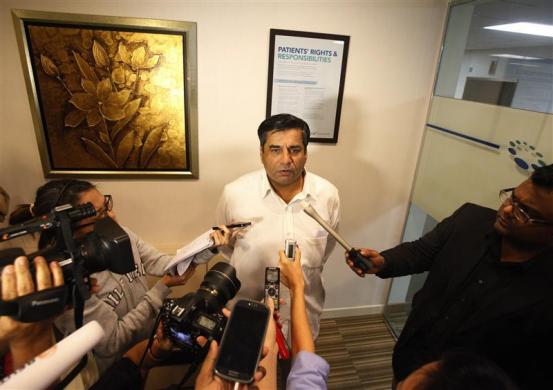 ---
India appointed its new High Commissioner in Islamabad, Dr TCA Raghavan, on Thursday, NDTV reported.

Dr Raghavan, currently serving as India's top envoy in Singapore, will replace Sharat Sabharwal, who will return to India this month after spending more than four years in Islamabad.

Dr Raghavan previously served as India's Deputy High Commissioner in Islamabad 10 years ago.

The newly appointed diplomat is "expected to take up his assignment shortly," according to a press release by the Indian Ministry of External Affairs.

His predecessor, Sabharwal, oversaw many bilateral advancements between India and Pakistan and worked towards bridging distances between the two neighbouring nuclear-tipped countries. Sabharwal was also present for the swearing in ceremony of new prime minister Nawaz Sharif.
COMMENTS (2)
Comments are moderated and generally will be posted if they are on-topic and not abusive.
For more information, please see our Comments FAQ