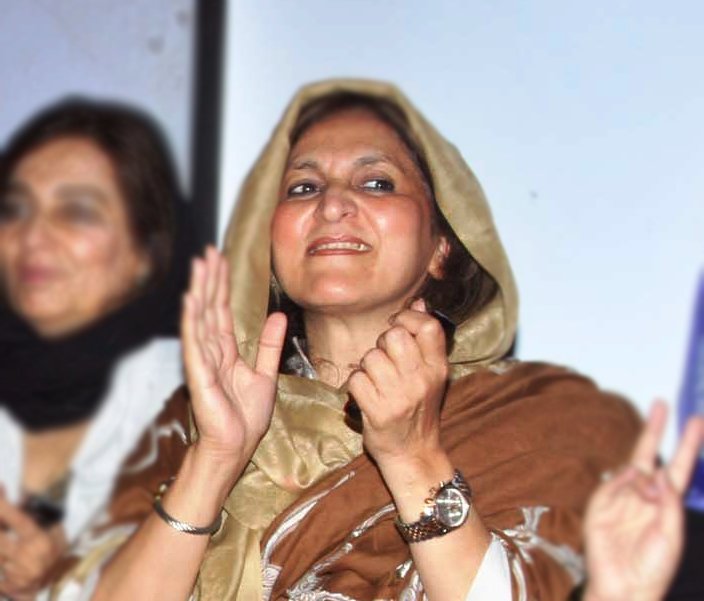 ---
Pakistan Tehreek-e-Insaf (PTI) leader Fauzia Kasuri announced on Wednesday that she was leaving her party, Express News reported.

Kasuri, while addressing a press conference in Islamabad, claimed that Imran Khan has been cornered by the "mafia".

The disgruntled former PTI leader was in talks with the Pakistan Muslim League Nawaz (PML-N) as to how and when she should join the party. Kasuri, fourth in PTI's pecking order of women candidates for reserved seats in the National Assembly, could not get a place in the lower house.

Nomination tickets for reserved seats for women in the National Assembly were given based on relations instead of merit, Kasuri claimed.

She also called out the party for giving a ticket to PTI leader Hamid Khan, despite him having dual nationality.

Kasuri added that she has been contacted by PML-N, Jamaat-e-Islami, and Tahirul Qadri.
COMMENTS (67)
Comments are moderated and generally will be posted if they are on-topic and not abusive.
For more information, please see our Comments FAQ