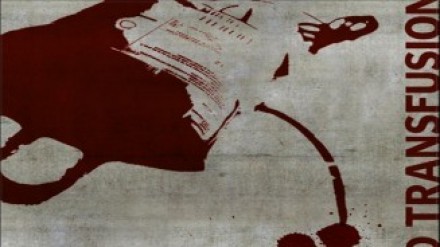 ---
KARACHI: This February, when 17-yearold Rashida Sajid lost her life undergoing surgery at the Jinnah Postgraduate Medical Centre (JPMC), the exact cause of her death remained unclear. Initially, the family was told that her death resulted from a wrong blood transfusion. A hospital inquiry concluded otherwise. However, Rashida's father remains unconvinced.

"I don't have the energy and money to challenge the hospital authorities," said Ahmedin Sajid, a taxi driver by profession. "I still have a copy of the doctor's remarks sheet in which he stated that one of the three blood bags contained the wrong blood group."

Sajid told The Express Tribune that Rashida had been admitted to the JPMC because of sharp stomach pains. Doctors at the hospital suspected her intestine was ruptured and insisted on an operation and requested for three pints of blood. She died during surgery.

In this case, Sindh Blood Transfusion Authority (SBTA) Secretary Dr Zahid Ansari, who was one of the three members of the inquiry committee, denied any connection between the blood transfusion and the events that followed.

But Dr Ansari did not rule out the possibility of such medical errors in other cases. However, he says that these are rare.

Blood transfusions are one of the most common procedures performed in hospitals, but possibly the most dangerous. Any error can lead to organ damage and rapid death.

Hospitals alone are not responsible. Blood type checks are carried out by blood banks and the error can occur because of mislabelling or clerical error at any stage.

"Although quite rare, an error can occur in the laboratory while recording blood units or matching the patient's blood type especially if multi-tasking," said Dr Waleed Bin Azhar, Chief Operating Officer at Fatimid Foundation in Karachi, a non-profit blood bank.

In Dr Azhar's opinion, part of the problem lies in the fact that screening methods in the country are not standardised.

In the case of Sindh, all the 138 registered blood banks claim that they use screening kits recommended by the World Health Organisation (WHO), but there is neither any standard mechanism to check these test kits nor any mandatory procedure for verbal screening.

Despite this the banks are provided with a legal cover. Recent WHO research revealed that out of the 1.5 million bags of blood transfused annually in Pakistan, only 50 per cent are screened.

According to Dr Ansari, there is only one monitoring officer of SBTA in each district of the province who keeps a check on all the area's blood banks.

Chinese kits "We know for a fact that most banks are using substandard Chinese test-kits to cut costs. These banks may just store a few WHO kits to show the monitoring officer and not use them at all." said Dr Azhar.

Similarly, there are banks that have the right screening equipment, but not skilled staff. Unfortunately, there is no national legislation to regulate blood banks in the country. However, provinces have passed their own laws to regulate blood transfusion.

Under the law of each province and according to WHO standards, blood banks are required, along with identifying blood type, to screen donated blood for five major diseases: hepatitis B, hepatitis C, HIV, syphilis and malaria.

But due to the unholy alliance between professional blood donors, middlemen at hospitals and blood bank employees, not all the blood collected can be screened for these diseases, rendering the supply of blood unreliable.

Drug addicts, who rely on blood donation as their source of income, often provide their services as professional donors. Several blood banks in the country regularly utilise their services and sell their blood at a higher price.

Professional donors Positive blood types are sold for Rs1,500 to Rs2,000 per bag while the rate of negative blood types - that are rarer - can go up to Rs3,000.

Health experts say that no less than 20 per cent of Pakistan's annually required blood transfusion is met through donations by professional donors, 30 per cent of whom are infected with Hepatitis or HIV.

This puts people suffering from Thalassaemia, Haemophilia and other genetic blood disorders most at risk. Health experts believe that the only way to ensure safer transfusion and minimise the probability of human error at various blood banks,is to centralise the process of blood screening and publicise the need for voluntary blood donation.
COMMENTS (1)
Comments are moderated and generally will be posted if they are on-topic and not abusive.
For more information, please see our Comments FAQ