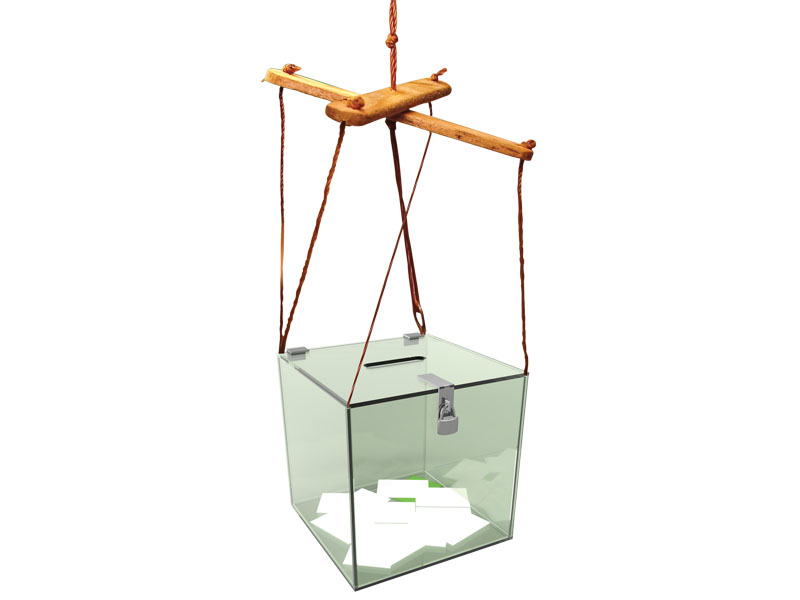 ---
SUKKUR: Jamiat Ulema-e-Islam (JUI) Sindh secretary general Dr Khalid Mehmood Soomro termed the May 11 elections as the worst kind of fraud and a conspiracy under which the Pakistan Peoples Party (PPP) and Muttahida Qaumi Movement (MQM) were handed a victory in Sindh and Pakistan Tehreek-e-Insaf emerged victorious in Khyber Pakhtunkhwa (KPK).

He was addressing a press conference in Madrassa Hamadia Manzil Gah Sukkur following the conclusion of two-day general council meeting of JUI Sindh. Soomro said that his party rejected the results straight away and wants a re-election throughout the province. JUI also refuses to accept the outcome in KPK and demands the chief election commissioner (CEC) accept his failure and resign immediately, he said.

Talking about the election tribunals, Soomro questioned awarding year-long contracts to retired judges even though their work would finish within 30 to 45 days and said he was against appointing retired officers on such posts. He alleged that a retired judge was made the CEC and retired officers were inducted in the caretaker government to get the desired outcome.




The general council meeting decided to write a letter to prime minister in waiting Nawaz Sharif to draw his attention towards the problems of the country in general and Sindh in particular. He will also be asked to amend the constitution to give it a more Islamic character in the light of recommendations of the Islamic Ideology Council, declare Friday as a holiday, introduce interest-free banking and ban liquor sale throughout the country.

He cited the previous JUI governments in KPK when liquor sale was banned under Mufti Mehmud and Akram Durrani and a decision by state minister of culture and tourism Maulana Attaur Rehman to put a stop to liquor use in tourism department motels.

Soomro said that JUI workers in Sindh had to undergo the worst kind of victimisation, especially in Sukkur, Larkana, Qamber-Shahdadkot, Kashmore and Jacobabad. Many workers were arrested in fake cases and several are still missing, he added. He accused PPP leader Syed Khursheed Shah of being behind the victimisation of his workers in Sukkur and gave the relevant DIGs and SSPs a three-day ultimatum to release them, failing which they would launch a province-wide protest.

He termed MQM's decision to sit in the opposition as nothing but political jugglery and a pre-planned arrangement between the two parties to deny the Pakistan Muslim League-Nawaz and Pakistan Muslim League-Functional leader of the opposition position.

JUI Sindh naib ameer Maulana Abdul Qayoom Halejvi and other office bearers of the party were also present at the press conference.

Published in The Express Tribune, May 31st, 2013.