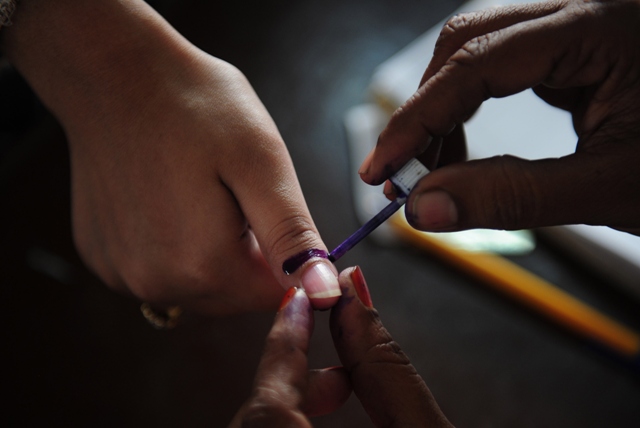 ---
ISLAMABAD:



With mounting reports of agreements to bar women from casting their votes casting a shadow on the May 11 polls, the Election Commission of Pakistan (ECP) has failed to release gender disaggregated data of votes polled.




The delay is adding to the growing belief that women were kept away from a number of polling stations across the country. A senior official of the ECP told The Express Tribune that the turnout of women on many combined polling stations remained zero, which was why the data was not being shared by the commission.

Similarly, another source revealed that in many instances confusion in recording gender disaggregated data resulted in the unavailability of these numbers. The source added that changes in the polling scheme and the resulting confusion amongst Returning Officers (ROs) were reasons for the inability of election officials to meet ECP directives.

Secretary ECP had earlier assured the media that the commission would release all record of votes cast by men and women available in the 2013 general election.

Talking about the discrepancy, an election observer said that the ECP's enforcement mechanism could be improved in the future. He added that data entry officers did not implement the ECP's directions due to which this data could not be collected. In addition, the change in the polling scheme was also a reason why errors occurred in the total votes polled data.




Elaborating on the Secretary ECP's earlier claim, the spokesperson of the ECP Khurshid Alam, said that as soon as ROs send the commission the relevant data, it would be shared with the general public. He said that the commission was busy with other issues and gender disaggregated data was only required for information.

According to the findings of the Free and Fair Elections Network (FAFEN), the performance of returning officers and district returning officers in May 11 elections was extremely poor and complaints have been filed against judicial officers for delaying and changing results.

Regarding amendments introduced by the ECP to measure the sex-disaggregated voter turnout, FAFEN said that out of 264 statements of the count received from 26 constituencies, the presiding officers at as many as two-thirds of polling stations did not fill out the specific sections of the form correctly, raising concern that ECP may not be able to provide accurate sex-disaggregated turnout.

Chief Executive Officer of FAFEN, Mudassir Rizvi said that the organization had collected data from a few polling stations where women's turn out remained zero, but if ECP had succeed in collecting information from ROs, then the numbers of polling station where no women cast their ballot could be much higher.

Published in The Express Tribune, May 30th, 2013.