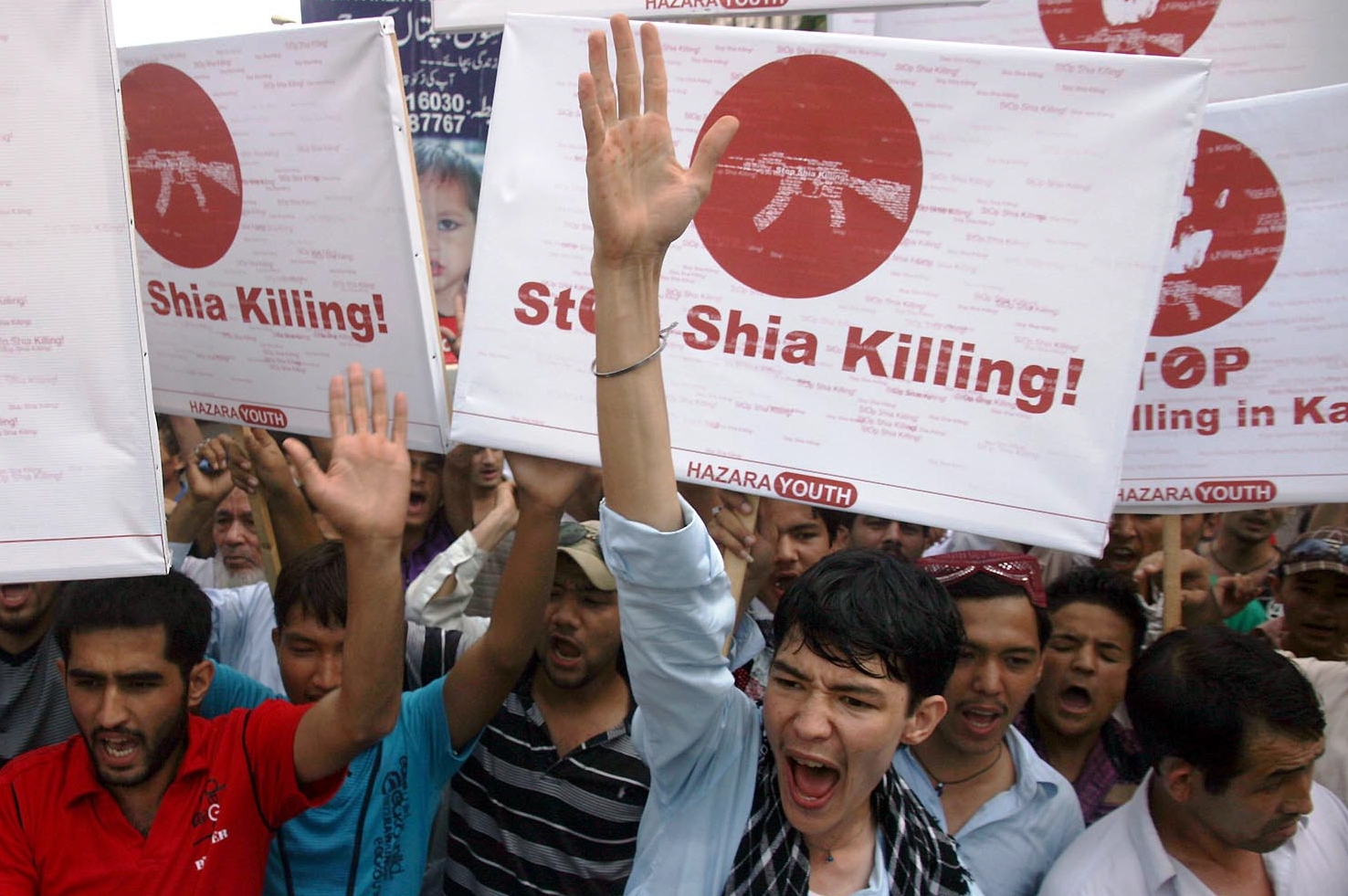 ---
A Sindh High Court lawyer Kausar Saqlain and his two sons, aged 12 and 15, were killed in Karachi on May 28. The Karachi police chief said it seems to be a sectarian killing though the case is still under investigation. If this is indeed a case of sectarian violence, the authorities must look into the reasons behind why sectarian terrorist organisations operate with impunity in the country and target innocent citizens indiscriminately.

This is not the first time that innocent citizens have been targeted on a sectarian basis by terrorist outfits. Karachi has seen an increase in sectarian violence, while members of the different communities have been targeted indiscriminately in other parts of the country, too. Back in February, a doctor and his 12-year-old son were gunned down in Lahore while another lawyer was gunned down in Peshawar in front of his children. Hundreds of Hazara Shias have been killed this year in brutal attacks. It seems that terrorist organisations are targeting professionals, who belong to different communities.

The disturbing factor is that despite the authorities' claim of putting curbs on the activities of these outfits, their sources of funding and arms are fully intact. A look at recent incidents of this nature would reveal that these have not suffered. Sectarian violence is the ugly fallout of the policy of jihad supported by the pumping in of weapons during General Ziaul Haq's rule, leading to the militarisation of society. The use of these elements by the state for its own purposes has incurred a heavy cost, which our society is now paying in blood. Militancy is in nobody's interest and terrorist elements in society must be rooted out as a priority. We cannot afford to give space to these groups in our society and allow them to attack with such impunity. They must be tackled with, once and for all, so people of all castes and creed can enjoy freedom in the country.

Published in The Express Tribune, May 29th, 2013.