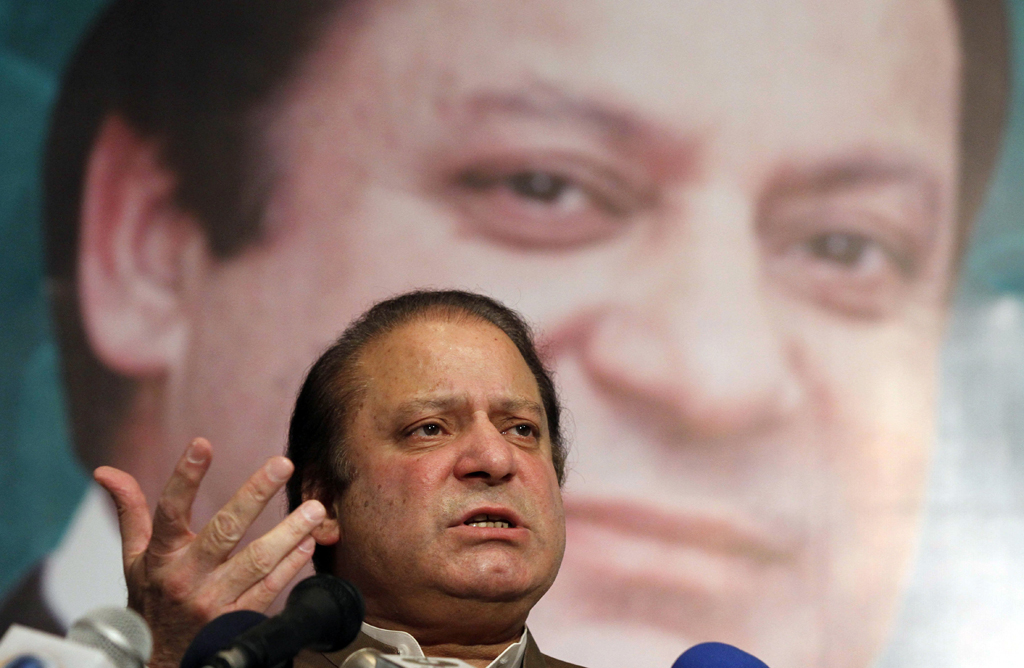 ---
LAHORE: Pakistan Muslim League-Nawaz (PML-N) Chief Nawaz Sharif spoke extensively about the energy crisis in his speech on the occasion of Youm-e-Takbeer being observed in Pakistan.

Nawaz, who was the prime minister when Pakistan first responded to India's nuclear tests in 1998, focused on the rampant energy crisis in the country in his speech.

"What would others say? That a nation with nuclear capabilities has no electricity?" he asked.

The PML-N Chief said the energy crisis does not let him sleep at night and he plans to do his best to address this issue.

Read: Power play: Nawaz sets energy plan in motion

Nawaz urged the nation to be patient and not expect miracles overnight as the process of ending load-shedding across the country requires billions in investment.

"We could set up coal based plants in Karachi, however this too will take a lot of time. Rest assured that I will work day and night to solve our problems" advised Nawaz.

'Economic bomb'

Speaking of unemployment and poverty, Nawaz hoped that these problems would be a thing of the past once his reforms are implemented.

"I brought the nuclear bomb in my last tenure, this time an economic bomb will explode", said Nawaz enthusiastically.

He encouraged overseas Pakistanis and foreign investors to invest in Pakistan as it would help the economy.

Shedding light on a recent official visit by Chinese PM Li Keqiang, Nawaz said that Pakistan and China had great plans in the pipelines, and if approved, the state of Pakistan will change.

He finished his speech by praying for the prosperity of Pakistan and its people.

Youm-e-Takbir is celebrated across the country today. In 1998, Pakistan had conducted nuclear tests at Chaghi, Balochistan in response to five nuclear explosions conducted by India, to become the seventh country in the world to possess nuclear weapons.