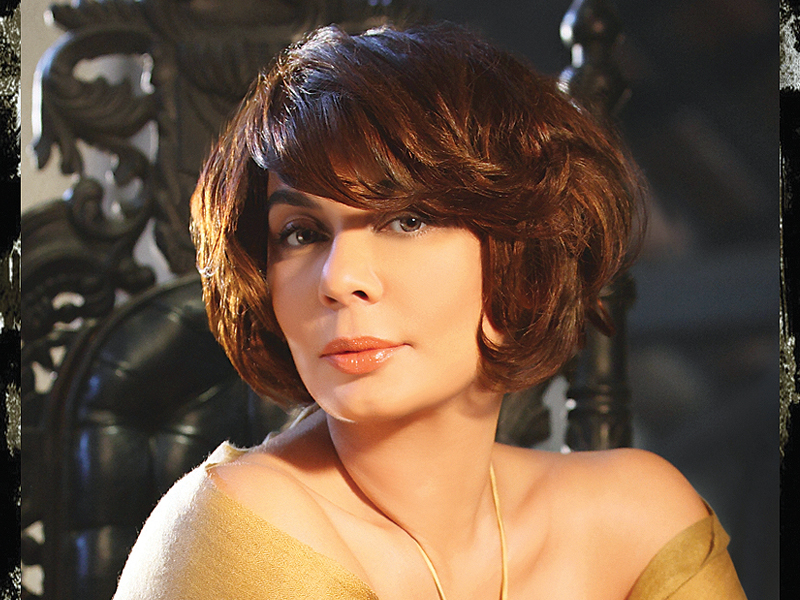 ---
KARACHI:



Whoever thought that men's styling was only limited to the world of ramps, red carpets and over-the-top weddings is probably mistaken. It seems like even our cricketers want to lure audiences not only with their athletic abilities but also with their personal sense of style. This sudden change of opinion has been brought about by none other than Nabila, one of Pakistan's most sought-after hair stylists.




From being just a hairstylist back in the 1980s to being the creator of images, Nabila has worked her magic on people from all walks of life in her more than 25 years of career. "Although I started my journey as a stylist focusing on hair, which still remains to be my core business, I quickly progressed into make-up, chemical treatment, styling and image consultancy," she said.

Nabila was bold enough to train herself from Vidal Sassoon at a time when the mindset in our country towards beauticians was rather conservative. Not only did she learn women's styling but also mastered grooming the alpha male, despite the fact that the profession was frowned upon. A woman venturing out to style men was indeed challenging, and still is in some ways, but she continues to strive. "To be a good barber, it is very important to be technically sound as there isn't any room for error. Although barbers earn less respect and money, I think their job is commendable."




While many of us have heard brides say that they've had their make-up done by Nabila, few know of her contribution towards creating former Pakistani cricketer and commentator Wasim Akram's image.  It was because of her unparalleled work and close involvement in Akram's styling that she was recently invited to our bowlers' training camp for a session on personal grooming. "It was a great experience overall. It was Wasim's idea to hold the training session and it was good to see that all of them were very receptive," said Nabila.

Talking about her experience, she added, "All 18 bowlers were super fit and I had a great canvas to begin with.  Knowing that they are more or less like celebrities and will be prominent in the public eye, it was an interesting opportunity to create an image for them. In fact, all of them showed up at the salon after the session which showed their eagerness to change."

Nabila believes that it is crucial for celebrities to shape their image in the right way. She said, "Our talented young cricketers are our country's ambassadors, hence, they need a world-class image that can groom them to the level where they can confidently represent themselves, their team and the nation."

Nabila seems to understand the male psyche, approach and expectations. She emphasises on the significance of having a public image and stresses that the media industry is such that everyone from a corporate official to a politician should work on grooming and maintaining themselves.

The owner of N-Pro and the writer of Nabila Changes, it seems that Nabila will never give up in the race against time as she is now working on her new venture N-Gents; a salon that caters to the more aware men of our generation, which is being conceptualised by her elder son, Zair. We hope to see this constantly evolving artist bring more to the table with her undying energy and innovation.

Published in The Express Tribune, May 28th, 2013.                    

Like Life & Style on Facebook for the latest in fashion, gossip and entertainment.