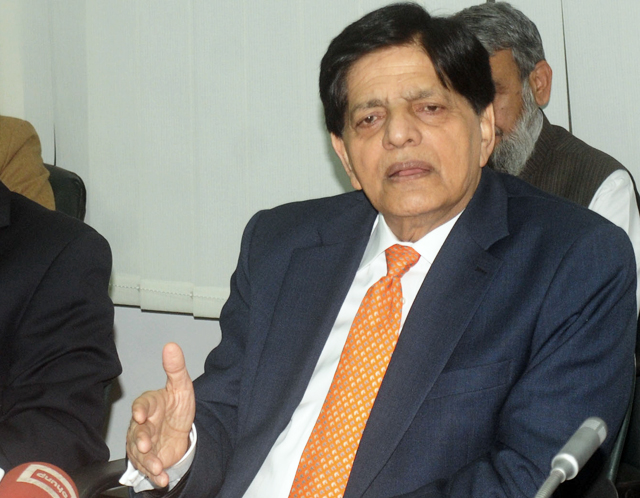 ---
ISLAMABAD: Salman Farooqi, the acting ombudsperson appointed by former Prime Minister Raja Pervaiz Ashraf in December 2012, has been discreetly regularised as the Federal ombudsperson, reported Express News on Monday.

Days before the previous government was due to bow-out, last minute changes were made to the law regarding government positions. Farooqi was regularised on the pretext of already being under oath from December 7, 2012.

The office of the federal ombudsman had been vacant since October 2010 after Javed Malik retired. Farooqi was temporarily assigned additional responsibilities of federal ombudsman in an ongoing effort to clear a backlog of complaints pending disposal by the federal ombudsman.

Farooqi  previously was the Secretary General to President Zardari and secretary to former prime minister Benazir Bhutto. He was also the additional secretary to former prime minister Muhammad Khan Junejo.

Farooqi is reportedly in the US where his wife is receiving treatment at a hospital.

It is the responsibility of the federal ombudsperson to provide speedy relief to citizens on their complaints against maladministration in any government agency.
COMMENTS (5)
Comments are moderated and generally will be posted if they are on-topic and not abusive.
For more information, please see our Comments FAQ