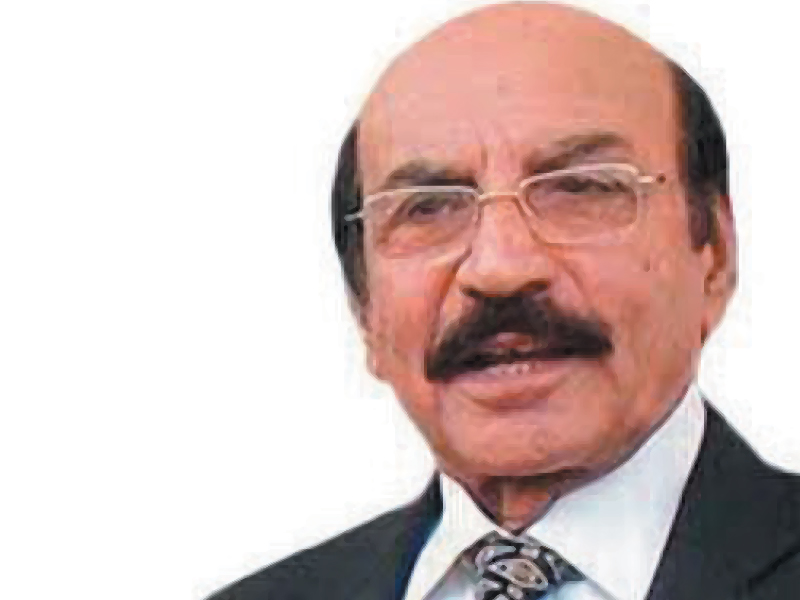 ---
KARACHI: Likely to take up the chief minister's slot for the third time, 85-year-old Qaim Ali Shah insists that he is still young.

At a press conference on Friday, Shah said he was still unaware who the next chief minister (CM) in Sindh would be. Recently, PPP leader Manzoor Wasan said that the next CM would be a young and energetic person. "Manzoor Wasan also said that Qaim Ali Shah is young," he told the reporters. "Believe it or not but I am still young and energetic."




The former Sindh chief minister and PPP Sindh president, Shah also appealed to the judiciary to refrain from issuing a stay order on the election results. He suggested forwarding all complaints to the tribunals instead.

According to him, election results are being tampered to sink the PPP mandate in Sindh. "After the elections, different orders are being issued to suspend the results and notifications of our candidates," he pointed out, adding that this exercise is meant to reduce PPP votes in the recounting process.

Shah felt that those who lose the elections always go knocking on the doors of the court. "This is not fair," he said. "It has created trouble not only for the election commission, but for the formation of the government as well." Even though the PPP was not given a level playing field during the election campaign, the party won a majority of seats in the province, he added.




"We have serious reservations on the election results but we have accepted these results," he said, referring to rigging in Punjab and other places. He regretted that the 10-party alliance in Sindh has started a campaign against the PPP mandate in Sindh by accusing the party of massive rigging. "They not only harassed our voters but have started killing and torturing our people."

Elections in Thar

Despite his earlier request to avoid blaming others, Shah could not help but criticise his opponents. "Opponents of the PPP snatched ballot papers, occupied our political camps and set them on fire on May 11," he said, referring to the security in Tharparkar.

"We did not see the army or the Rangers guarding these areas. It seemed as if a free hand was given to anti-PPP elements to rig the general elections."

PPP to woo all

On the formation of a new provincial setup in Sindh, Shah reiterated that they would continue their "reconciliation" policy and try to woo all parties to join the government. "Not just MQM, but we will persuade all old coalition partners, including the PML-N, to join the provincial government."  He did, however, dispel the impression that the PPP has assured the MQM of repealing the incumbent local government system.

Published in The Express Tribune, May 25th, 2013.
COMMENTS (10)
Comments are moderated and generally will be posted if they are on-topic and not abusive.
For more information, please see our Comments FAQ