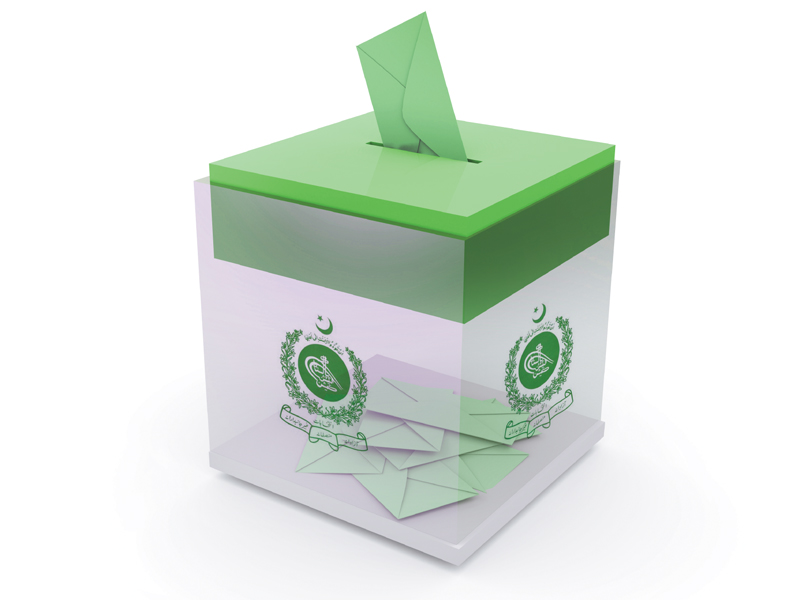 ---


At an event held in honour of Veeru Kohlan, the first Hindu woman to contest elections, the bonded labourer-turned human rights activist shared the challenges she faced in taking on veteran politicians and feudal lords in Sindh.




"I contested the election so that I could take the issue of freedom  for bonded labouers to Parliament," said Kohlan, according to a press release. There are 1,700,000 bonded labourers, she added. "My campaign budget was less than Rs1,000,000 compared to millions spent by my opponent, Sharjeel Memon of PPP." According to unofficial results she came third out of 32 candidates. Kohlan, who contested the election for the provincial assembly seat PS-50 in Hyderabad, belongs to a scheduled caste.

She was threatened by local politicians and feudal lords, her campaign posters were destroyed and her workers harassed after she decided to contest the election as an independent candidate for the provincial assembly.

The night before the election her opponents spread a rumour that she had withdrawn from the contest.

Sharing her experience, Kohlan said she went door-to-door to canvas for votes. She said on election day, her voters were not allowed to leave their farms and brick kilns so they could not vote for her.

She said most of the poor people who wanted to support her did not have CNICs and thus could not vote.

Despite all these obstacles she still came third according to her polling agents. She said her agents were harassed and not allowed to sit in the polling stations till evening. "I would like to submit an official complaint to the Election Commission of Pakistan about the problems I faced as a candidate."

Kohlan said although she lost this time the contest was a symbolic victory for her, for religious minorities and for all bonded labourers in Pakistan.

"My campaign was based on land reforms and peasants' rights." She said her opponents offered her money to withdraw from the election. "I would rather die than withdraw." I plan to contest again, she stated.




She added that she was not provided security despite the fact that she received death threats and reported them to the police in Hyderabad.

"We salute the courage of Veeru Kohlan for inspiring thousands of rural women to stand up for their rights," said Sameena Nazir, Executive Director of Potohar Organisation for Development Advocacy, which had organised the event. The event brought together civil society members who paid tribute to the activist's courage.




"Veeru Kohlan proved herself a brave woman and a human rights defender who has shattered centuries-old traditions to stand up against feudal lords in Sindh," said Dr Ghulam Haider, who was accompanying Kohlan during her travel.

Published in The Express Tribune, May 23rd, 2013.
COMMENTS (1)
Comments are moderated and generally will be posted if they are on-topic and not abusive.
For more information, please see our Comments FAQ