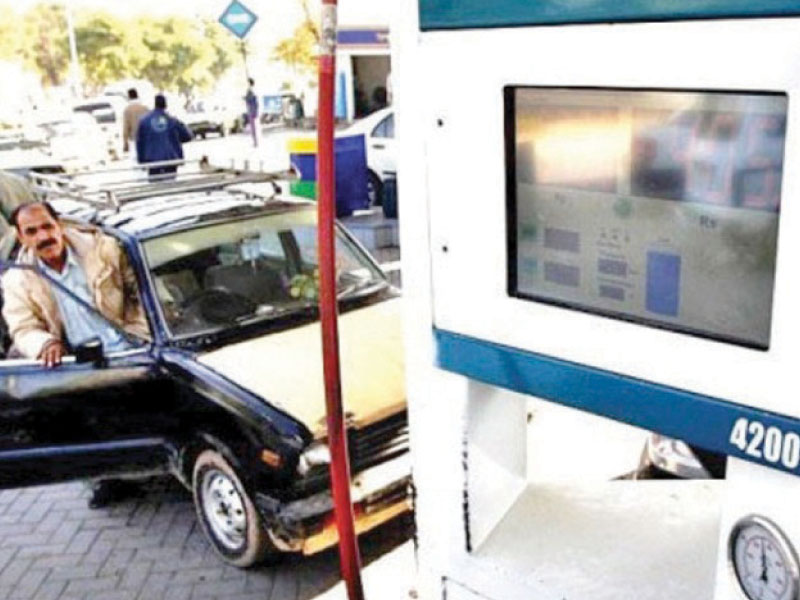 ---
ISLAMABAD/ KARACHI: Interim Prime Minister Mir Hazar Khan Khoso directed all CNG pump stations to stop the provision of CNG to private vehicles that are over 1000cc, Radio Pakistan reported.

The step was taken to ensure a steady gas supply to domestic consumers and industries.

The interim prime minister said if any CNG pump station violated the order, it would be fined Rs50,000.

If the violation is repeated, the CNG station will have to pay Rs100,000 as fine. In case of the violation is repeated for a third time, the CNG pump station will be sealed for at least six months.

Acute shortage of gas supply was cited as the reason for the move.

The directive will impact a large section of private vehicles which are over 1000cc.

New CNG closure schedule in Sindh

Sui Southern Gas Company (SSGC) management on Tuesday rescheduled the CNG closure programme for the current week.

Gas supply to all CNG stations in Sindh region will be suspended from Thursday (May 23) 800 a.m for 48 hours instead of Friday (May 24) as announced earlier.

"The CNG stations will remain closed from 8am on Thursday till 8am on Saturday," said an SSGC announcement on Tuesday.

The step is being taken due to short supply of gas from different fields, the announcement said.

These decisions, after being vetted by the Ministry of Law, will come into force on May 25th, 2013.

These instructions shall not be applicable on public transport as defined in West Pakistan Public Transport Act 1961.

APCNGA rejects CNG plan

Meanwhile, the All Pakistan CNG Association (APCNGA) rejected ministry of petroleum and natural resources' plan to suspend gas supply to CNG outlets for six days under the garb of maintenance of plants at Qadirpur gas field.

The decision to bar CNG outlets from business from May 21 to May 27 will take toll on masses and businesses therefore this decision cannot be accepted, said APCNGA Supreme Council chairman Ghiyas Abdullah Paracha.

In a statement issued on Tuesday, he said that the decision of the caretaker minister petroleum is based on enmity with masses and corruption. Why the maintenance wasn't carried out during normal weather and initiated now when people are dying of heat.

He claimed that closing supply from the gas field will result in a shortfall of 400 mmcfd which should have been distributed on merit among the gas consuming sectors but CNG and power sectors have been chosen while the influential sectors including captive power plants have been spared.  He said that CNG sector which was already facing wrath of the policy makers will be unable to bear the brunt of decision as it has no other alternative like other sectors.

Paracha said that the petroleum ministry has been trespassing on the authority of Ogra which should be noticed by the incoming government.