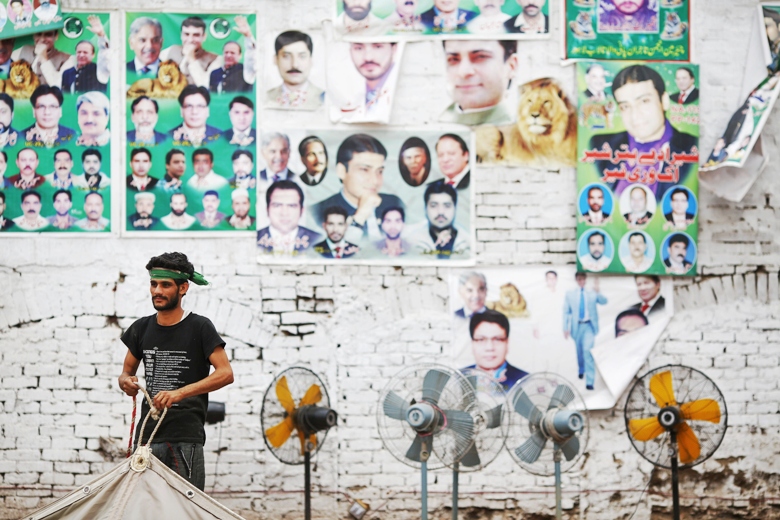 ---
ISLAMABAD: Pakistan's largest domestic observer mission said Sunday that the county's landmark polls were "relatively fair" despite some irregularities and violence at the polling stations.

In a key democratic transition, the centre-right Pakistan Muslim League Nawaz (PML-N) emerged the winner after a huge turnout of 60 percent -- the highest in the country since 1977.

The Free and Fair Election Network (FAFEN), an alliance of 42 civil society organisations working on democracy and election monitoring, praised the election commission for a smooth process.

It said voters defied direct threats of violence and queued up at the polling stations to produce "a relatively high turnout and public enthusiasm".

"We observed the May 11 elections through 41,000 observers across the country and have received reports from 3,500 polling stations so far," Zahid Islam, the chairman of FAFEN, told a first post-election news conference.

"According to reports so far, 693 irregularities were recorded at 3,500 polling stations. Out of which up to 40 events were of illegal and fraudulent voting," he said.

About 36 polling stations and booths were illegally occupied, 121 observers were not allowed to work and 30 were beaten up, FAFEN said.

"PML-N workers beat one of our observers in (the Punjab town of) Jehlum and MQM assaulted one in Karachi who had to be hospitalised," said Islam.

The network also said that a significant number of women had not been allowed to vote in the northwestern Khyber Pakhtunkhwa, southwestern Baluchistan and in some parts of central Punjab and southern Sindh provinces.

Pakistan's election commission has ordered a re-vote in 43 polling stations in one Karachi constituency over allegations of ballot stuffing.
COMMENTS (19)
Comments are moderated and generally will be posted if they are on-topic and not abusive.
For more information, please see our Comments FAQ