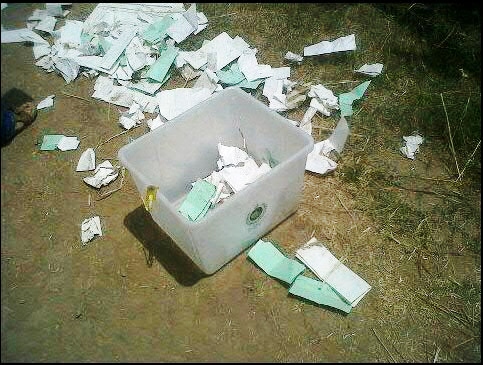 ---
ISLAMABAD: Elections will be held within ten days at NA-38 Kurram Agency where polls got cancelled, and re-election at 43 polling stations of the NA-250 Karachi will take place within ten days, the Secretary of the Election Commission of Pakistan (ECP)  Ishtiaq Ahmed said on Sunday.

He congratulated the nation on completing the first step of conducting free and fair elections and went on to explain the various stages of the election process.

Stage 1: Announcement of result

"The whole process, of consolidating the results, is being done according to Section 39 of the Constitution Representation of Public Act," he said.

"The returning officers are formulating the results as we speak, they will then place the ballot papers in a sealed plastic bag which will be opened in front of the candidates," Ahmed explained.

"The bag will be opened in front of the candidates and postal ballots will be added."

Postal ballots will be added at this stage and a form 16 will come along with plastic bag and consolidated results will be notified in the election commission gazette.

"We can see the media announcing results," he taunted the media, "but the official results will be notified by the ECP."

In all, the election commission has officially received 44 results of National assembly seats and 122 provincial seats.

Stage 2

"Be assured that the results cannot be changed [as we have seen in past]," he assured.

"No one can tamper with the results because if they do, we will know the seals are broken."

After results are announced, independent candidates will have to join any political party within three days.

Also people who win from multiple seats will have to choose one and then by elections will be held.

Reserved seats quota will then be worked out by the ECP at this stage.

Stage 3

The newly elected government will meet within 21 days, from the date of announcement of official result, the national assembly will meet and choose the prime minister and speakers.

Stage 4

By elections will be held on seats which were left empty due to death of any candidate and by the candidates who had won multiple seats.

"The by-election will be held around June," ECP secretary said.
COMMENTS (11)
Comments are moderated and generally will be posted if they are on-topic and not abusive.
For more information, please see our Comments FAQ