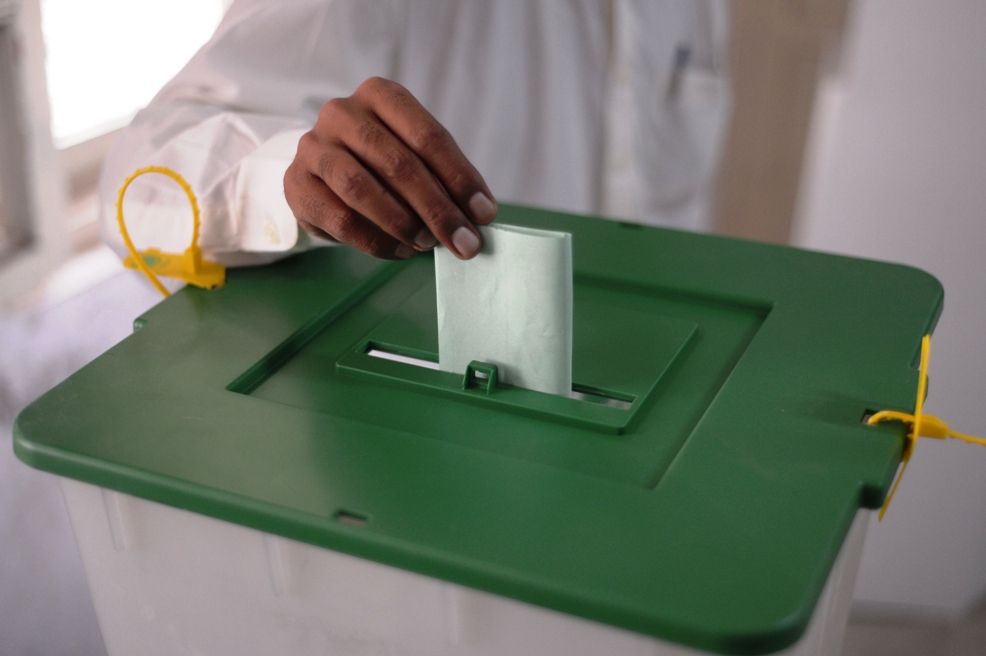 ---
KARACHI: The Election Commission of Pakistan (ECP) has issued a statement clarifying that polling staff for NA-250 Karachi 12 had been threatened and election material had been stolen by "criminal elements".

Polling at a number of stations in the DHA and Clifton areas of NA-250 saw a delayed start and political parties also claimed that rigging was underway.

A release by the commission stated that polling could not take place at 43 stations as a result of threats to polling staff.

Determined voters were seen standing outside polling stations and waiting till closing time.

According to the commission, presiding officers and polling staff were directed to report to their stations with all election material one night before the elections.

"Upon appointment, they were threatened and the election material was stolen by criminal elements. Substitutes appointed by the DRO were also threatened and therefore refused to perform election duty."

The commission stated that the chief election commissioner's office was also fired on.

The date for re-polling in the 43 polling stations will be announced shortly and all necessary measures will be taken to ensure that such unfortunate events are not repeated.
COMMENTS (10)
Comments are moderated and generally will be posted if they are on-topic and not abusive.
For more information, please see our Comments FAQ