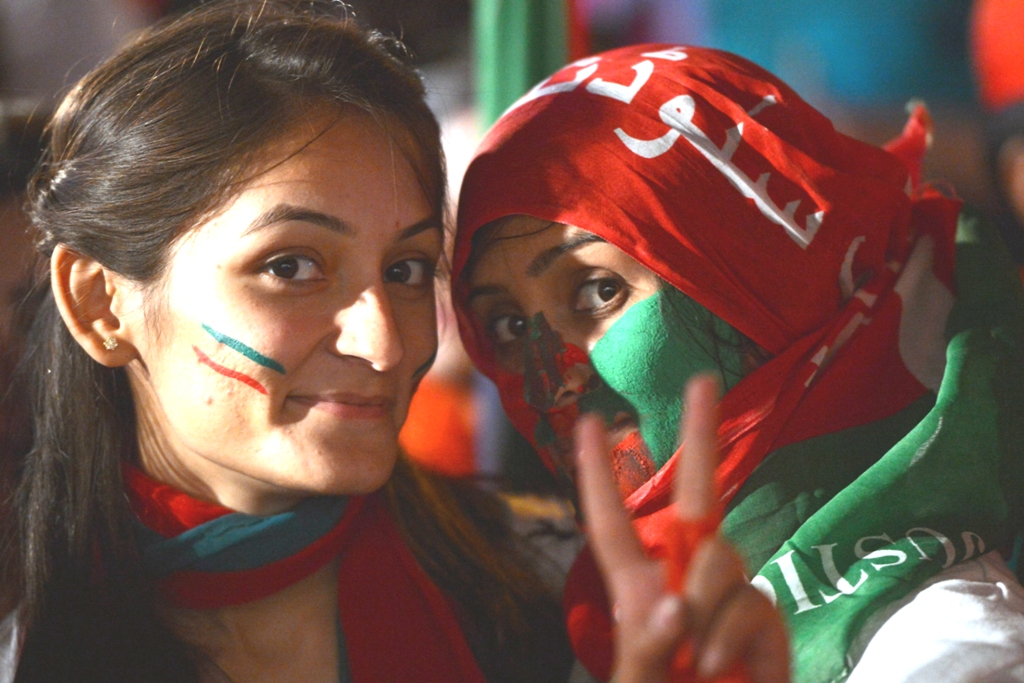 ---
RAWALPINDI: Polling authorities stopped Hina Manzoor, PTI candidate from NA-54 and scores of her voters from casting their votes at FG College Westridge, Rawalpindi.

Authorities sought confirmation of their votes through a text message at 8300--an ECP code which showed voter's registration.  Officials asked them to show the text messages before casting the votes, Hina told The Express Tribune.

"It is quite unfair - when our names are mentioned in voters list why are they stopping us from exercising the right to vote."

An ECP official Irfan Ahmed said that the group will cast their votes as soon as they find confirmation of their names with the ECP.

"It is for all. No discrimination at all," he said.

Arif Hussain of PTI said the same method of preventing PTI votes was taking place at Government College Chohar at Misal Road and Govt Khadija Girls H/S Tanth Bhata and 22 Career School Cantonment.

We are trying to send text messages but no response from ECP yet, he added.

Turn out in NA 54, Rawalpindi is excellent where PML-N candidate Malik Abrar and PPP candidate are said to be in strong position. But The Express Tribune witnessed strong support for PTI in urban areas particularly in cantonment and Westrige areas.

Overall security situation is good, and long queues could be witnessed at  polling stations.

There are 300922 voters while male are 161031 and femal voters are 139891. Total polling stations are 231 in NA 54.