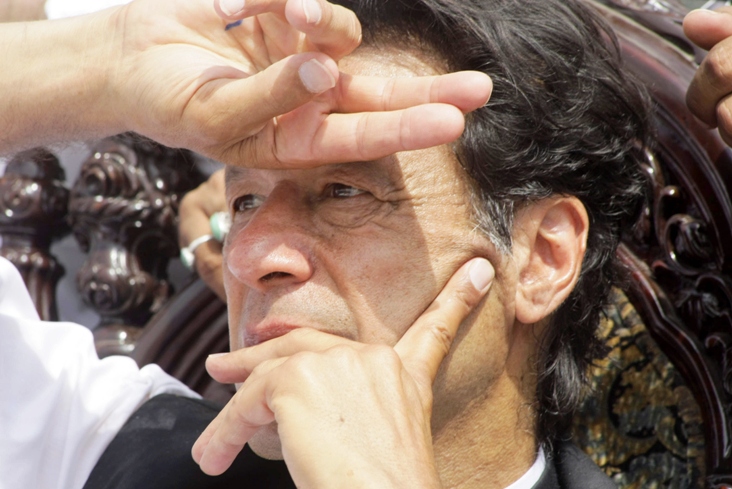 ---
RIYADH: Saudi Arabia, the oil rich country with an estimated population of 16 million people, has around 9 million registered expatriates, 1.5 million of which are Pakistanis who are anxious about which way the elections swing on May 11.

Expats are fed up with the situation in their native land and are looking forward to the forthcoming elections. Hope is finally in the air. Despite the bomb blasts shaking the nation, people are anticipating a positive change after the elections.

The Pakistani diaspora across the globe was disappointed on April 29 when the Election Commission informed the apex court that overseas Pakistanis could not vote this time around. Some say it is a deliberate move to deter those who wanted to vote for the charismatic Imran Khan, chief of Pakistan Tehreek-i-Insaf (PTI).

Manzur, who runs a small transport company, said that many of his Pakistani students have informed him that their parents are travelling to Pakistan simply to vote. He regrets that he had to come back before May 11 or he would have certainly given his vote to the PTI.

Malik, a taxi driver and a staunch supporter of Pakistan Muslim League-Nawaz (PML-N), has changed his opinion about the Sharif brothers after the power shortages in Punjab.

Similarly, another Malik, married and settled here with his family, confided that he has converted at least three PML-N supporters into PTI adherents.

In the same vein, Zahra, a young house wife residing in Riyadh said that her vote would definitely have gone to Imran, has she been allowed to vote from overseas.

Seemingly, all candidates and old political horses know that this year the voters' attitude is different. People are more aware of their problems and might cast their ballot in a different way. With the power outages, lack of law and order and inflation, empty rhetoric may fall short this time around.

"Now, with Musharraf out of the race, I want Imran Khan to become the prime minister," remarked Mehreen, a housewife living in Dammam.

However, Ali Abbasi, another resident of KSA, expressed some apprehension. How can there be change when 70% of the votes are controlled votes, coming from villages and tribes, where there is only the law of the feudal lord, he asked. He remained uncertain whether Imran had done enough to convince this large stratum of society.

And yet, Pakistani teenagers who have grown up away from home are unhesitatingly excited and vocal.

They share their thoughts on social media, they blog zealously, and they sing songs of change.  These young Pakistanis remain positive that the time has come for their countrymen to rise and bring about change.