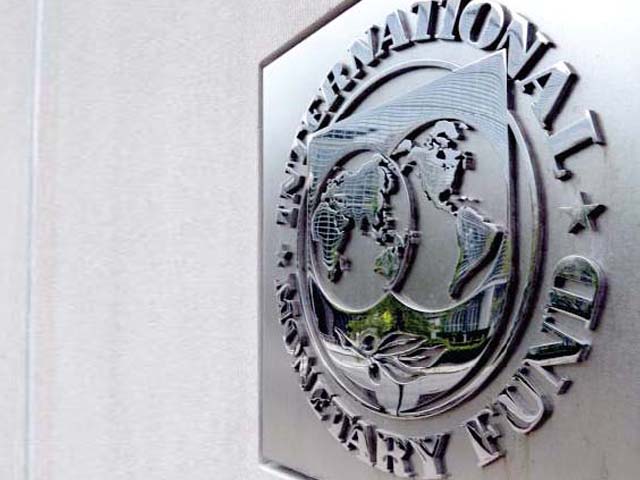 ---
ISLAMABAD: Whoever wins Pakistan's elections has a fight on their hands - not just against the Taliban, but negotiating with international backers to provide a multi-billion-dollar bailout for a country.

Pakistan is gambling that the international community will not allow a nuclear-armed country of 180 million people to go bust, especially one that is a hot-house for anti-Western and anti-Indian forces.

Unless the International Monetary Fund (IMF) provides another transfusion, Pakistan's finances could hit the wall in the next six months or so. Talks have already begun.

"If they don't get an IMF loan and happily muddle along the way things are, you could be facing a default later this year," said economist Sakib Sherani.

"But it depends on the counter-measures the government would take."

The loan probably will come through, though the IMF may make the government that wins Saturday's vote sweat over the conditions attached.

The IMF may stump up around $5 billion, Pakistani officials say, just enough to repay the outstanding debt on an earlier $11 billion package that was suspended in 2011 after economic and reform targets were missed.

The new IMF loan would likely spread repayments over five to 10 years, said Shahid Amjad Chaudhry, financial adviser to the pre-election interim government.

Pakistan requires between $6-$9 billion to avoid a balance of payments crisis, the Asian Development Bank said.

"A program is needed. That is universally recognised by all the parties," said ADB country director Werner Liepach.

For the extra money, Islamabad will have to turn to the ADB, World Bank and other multilateral lenders, along with countries with whom it has compelling foreign policy ties like the United States, China and Saudi Arabia.

All sides have much at stake; Western forces need Pakistan's help to make an orderly withdrawal from neighbouring Afghanistan.

The United States committed to providing non-military aid, not all of it government-to-government, amounting to $1.5 billion annually between 2010 and 2014.

Payments of military aid have been more erratic, often held up at times when ties between Washington and Islamabad were strained. In July 2012, Pakistan received $1.1 billion from the United States through the Coalition Support Fund, the first payment received since December 2010.

Reserves running low

The election is a milestone for democracy. A civilian government has served a full 5-year term for the first time after decades of sporadic coups and elections.

The outgoing government, led by the Pakistan People's Party (PPP) of President Asif Ali Zardari, has been quietly holding talks with the IMF for a new loan.

But there is a strong chance that negotiations will be completed by a government led by rival Nawaz Sharif, who have said they may take longer to negotiate a loan. The former prime minister's Pakistan Muslim League (PML-N) is regarded as the frontrunner in the polls.

The winner will inherit a rupee currency that has lost almost 40 percent of its value against the dollar since the last election in 2008, and a fiscal deficit that the ADB thinks will balloon to nearly 8 percent of gross domestic product compared with 5.3 percent two years ago.

Official reserves held by the State Bank of Pakistan have slumped to $6.7 billion, down from around $12 billion a year ago, providing cover for just five weeks of imports.

Debt repayments have depleted reserves, but central bank intervention to stop the rupee currency weakening beyond 100 per dollar has also played a part. The IMF estimates State Bank has spent an average of $250 million a month since last October to prop up the rupee.

State Bank spelt out its worries in a policy statement last month that noted a cumulative net capital and financial inflow of $34 million during the first eight months of the 2012/2013 financial year ending in March was insufficient to finance a current account deficit of $700 million for the same period.

Rich won't pay

Pakistan has been a regular client of the IMF since the 1970s. It has entered nearly a dozen loan programs since 1988, but only successfully completed a handful.

The IMF wants Pakistan to reduce its fiscal deficit by cutting energy subsidies that consume 2 percent of gross domestic product per year and mainly benefit the wealthy elite.

Pakistan sells its power for 9 rupees per unit. They cost 12 to produce. The problem is worsened by "line losses", often a euphemism for influential people refusing to pay bills, that account for around a fifth of total power generated.

The opposition PML-N says the rich must pay before tariffs are increased.

"Reform is not even on the table," said a visibly frustrated Nadeemul Haque. He was deputy chairman of the government-run Planning Commission, which oversees policy and major projects, until he was fired last week for criticizing the government.

Pakistan needs to generate 3 million jobs a year to absorb its growing population. Instead, said Haque, it has been losing about 1 million annually, mostly due to the power crisis.

Pitifully weak tax collection is another cause of the gaping hole in Pakistan's finances.

The IMF wants Pakistan to broaden its tax base, yet under the PPP government tax compliance fell to a point where only around 0.5 percent of Pakistanis paid income tax.

President Zardari's foster brother and PPP candidate Owais Muzaffar paid an average of $140 in annual tax over the past three years despite listing assets worth $8.1 million on his nomination papers.

The Pakistan Tehreek-e-Insaf, headed by former cricketer Imran Khan, says it will tackle tax evasion as its first priority, though records show that many of party officials have paid negligible tax.

The PML-N says it will collect agricultural taxes that provinces now ignore, a move that risks strong opposition from the powerful and wealthy landowners in Sharif's own party.

Some reforms may be beyond government control. Would-be investors are frightened by erratic intervention in contracts by activist judges, said ADB's Liepach, citing several examples of multi-million dollar deals gone awry.

"Investors want stable policies and a predictable legal framework," he said. "They don't have either."

While Pakistan's politicians repeatedly demonstrate a lack of commitment to economic reform, frustrated donors also lack leverage to force change. They seem resigned to providing just enough cash to let Pakistan lurch from one crisis to the next.

"There's a mentality here that (donors) are just going to let Pakistan muddle through, that they (Pakistan) will get the cash anyway," said an international financial analyst.

"You just get half-hearted reforms that don't really fix the problem and are then abandoned."
COMMENTS (9)
Comments are moderated and generally will be posted if they are on-topic and not abusive.
For more information, please see our Comments FAQ