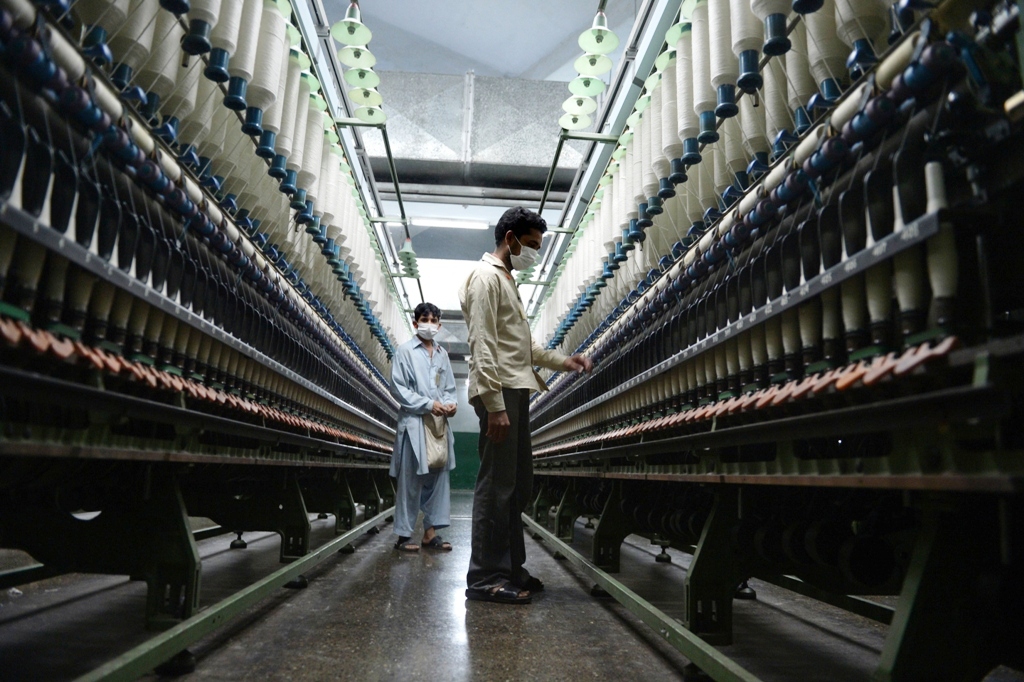 ---
KARACHI: Businessmen of Pakistan textile hub Faisalabad warn of economic meltdown in four days, if the power outage situation persists in the area where they say that the city is facing up to 20 hours of load-shedding.

On Monday in a press statement, Faisalabad Chamber of Commerce and Industry President Mian Zahid Aslam expressed concerns over the present power situation.

He said Pakistan's economy had taken the brunt of the energy crisis handicapping the economy by 3% growth annually. The root problem was not the lower generation capacity but mismanagement in the power sector.

The circular debt had swelled to Rs537 billion in 2012 from Rs144 billion in 2008, reflecting an increase of 272% in the period due to the government's inability to tackle the problem.

On the other hand, severe power outages have caused a halt in production causing delays in export shipments. A problem is also being faced on the domestic front as demand has risen with the beginning of the summer season.

Aslam also criticised the interim setup over their inability to resolve the power outage issue. "The electricity outages have not been overcome by the caretaker government despite their tall claims to accord it to highest priority."

Working hours in the textile industry had already been considerably shortened and the unemployment caused as a result of it will take the law and order situation from bad to worse and the economy cannot absorb any more of the unemployed workforce.

Faisalabad is the vibrant economic and industrial hub of the country where thousands of daily-wage workers working for hundreds of small and medium enterprises are forced to be made redundant, damaging the social and domestic fabric of the society by depriving them of their daily earnings.

Faisalabad's textile sector has the potential to enhance export earnings for the national exchequer as they had invested heavily in recent past on adopting modernisation and up-gradation, but all investment had been wasted due to the prevailing energy crisis.

"The economy was fast heading towards the point of no return and the concerned authorities were reluctant to take all the stakeholders into confidence in resolving the energy situation," said Aslam.

The FCCI president requested the government to ensure uninterrupted supply of electricity to the industries in Faisalabad before the situation gets out of hand.

Published in The Express Tribune, May 7th, 2013.

Like Business on Facebook to stay informed and join in the conversation.