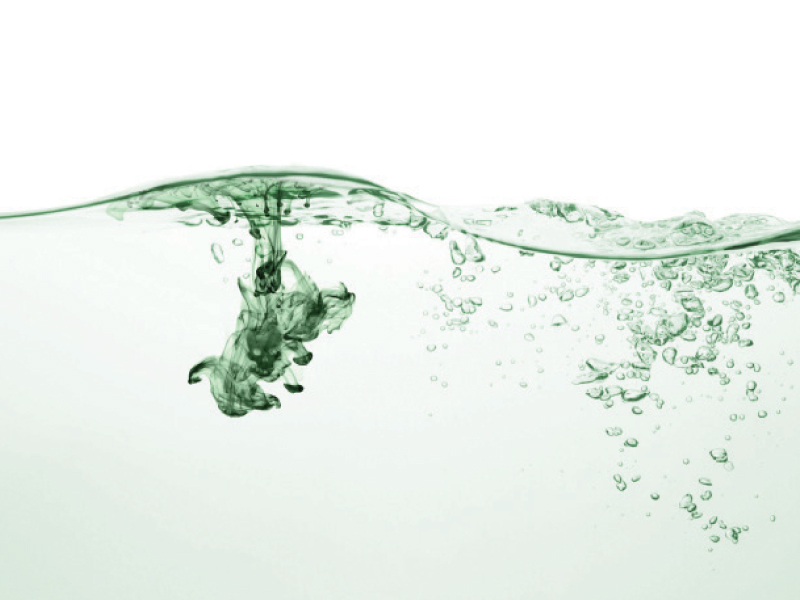 ---
LAHORE:



In the past five years, Aslam, a resident of Baath village, has lost seven friends to hepatitis. Close to half of the village's residents, he says, have been infected with the disease in the last three years.




Syed Ahmad, a resident of Naye Abadi village, also off Multan Road, says he knows of up to 20 village residents who have died of Hepatitis A in the last year. Gastroenteritis and typhoid are also common, particularly in children aged under 10. "The water we drink is not even suitable for animals," he says.

Baath and Naye Abadi are among 12 villages along a 35-kilometre stretch of Multan Road where water-borne diseases are common and much of the population is sickly. The water supply is contaminated not just by waste produced domestically, but also by that produced by some 500 factories located nearby. Though the problem arose years ago, civic agencies have done nothing to tackle it.

Three years ago, Aslam, a lawyer, and over a thousand other residents staged a sit-in to protest against the factories' dumping practices. About 200 FIRs were registered against the demonstrators by the police for disrupting public order. "Everyone backed off and I could not fight alone," says Aslam.

Water testing 

Two months ago, the Environmental Protection Agency tested water samples from the area in the laboratory, EPA officials told The Express Tribune. The water samples contained TDS (total dissolved solids) levels of 4,400mg/l, more than five times the maximum safe limit of 800mg/l set in the Punjab Environment Protection Act of 2012. Microbial tests revealed that the water had a high bacteria and virus content. The arsenic levels were over 100 parts per billion, above the limit of 50ppb set in PEPA 2012.

TDS levels indicate the amount of dissolve substances in water, says Tauqueer Qureshi, an EPA director and specialist in industrial waste. "It could contain faeces or metals that can cause chronic diseases such as arsenic, lead and chromium," he says.

The only mechanism for treating waste water adulterated with organic waste is reverse osmosis. "It is extremely expensive. The water must first be filtered, then cleansed through the process of reverse osmosis and then disinfected and re-mineralised," he says.

Sources of waste 

The groundwater is heavily contaminated with organic waste because of a lack of sewerage. Not only do the villages lack sewage systems to usher away waste produced domestically, but they are located near some 500 factories which, with the exception of 10 or so, dump chemical and organic waste in socket pits 80 to 150 feet deep.

"The factories are dumping the sanitary waste from toilets used by factory employees, which is seeping into the ground water used for drinking," an EPA official said.

Dr Afshan Siddiqi says water laced with human excreta can cause typhoid, gastroenteritis, and hepatitis A and E. Jaundice (hepatitis A) is underreported because people prefer being treated at home and usually do not seek a doctor's help, she said.

Boiling drinking water is usually recommended in areas with high rates of hepatitis, she adds. The villagers do this, but the results are unappetising. "As the water simmers, a green mush forms at the top," says Aslam of Baath village. "The water remains brackish and yellow even after boiling."

Who's responsible? 

Deputy District Officer (Environment) Younas Zahid says the rise in the number of Hepatitis A cases is mainly due to poor sanitation in the villages.

They do not have proper sewerage, with various departments and agencies disputing whose responsibility it is to provide such systems. For several years, they have debated whether it falls in Lahore's city limits – in which case it would be the Water and Sanitation Agency's responsibility – or is a rural area – in which it case it would be the Public Health Engineering Department's job to build sewerage.

Zahid said that about three years ago, Wasa had agreed to establish a sewerage system at Shaam Ki Bhatian, another village off Multan Road, provided the National Highway Authority (NHA) provide land along the road and the locals agree to raise funds. But NHA officials said that there was not enough land along the road and the plan did not materialise, he said.

Former district officer (spatial planning) Tamana Mehmood told The Express Tribune that according to the Lahore Master Plan for 2021, the area beyond Thokar Niaz Beg off Multan Road is an agricultural area within the city limits, in Allama Iqbal Town. However, he indicated that some of the region where the factories are located may be rezoned as an industrial area in the Master Plan for 2035.

Wasa spokesman Irfan Ghauri said that the city government had recently suggested that the area beyond Thokar Niaz Beg be included in Wasa jurisdiction. "However it has not been officially taken over yet," he said. "Once that happens, Wasa will be informed of the details of the area and given budget additions. This is only likely to happen after the elections."

Mirza Suhail Aamir, the secretary of the Housing, Urban Development and Public Health Engineering Department, was unavailable for comment.

Published in The Express Tribune, May 4th, 2013.
COMMENTS
Comments are moderated and generally will be posted if they are on-topic and not abusive.
For more information, please see our Comments FAQ