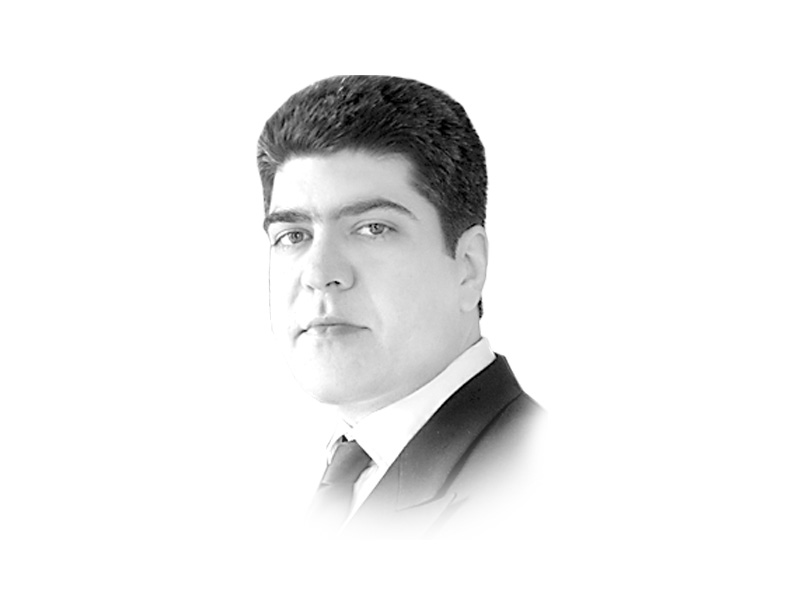 ---
The deputy chairman of the Planning Commission has been in the news recently, arguing about reform, arguing that the Planning Commission should be abolished and generally speaking in the frank tongue of a technocrat in the last days of his tenure, which he is. More recently, the deputy chairman was reported to have told a visiting World Bank delegation just how misplaced some of their priorities were.

The Bank had invited stakeholders to an Islamabad hotel for a launch workshop on its Pakistan Water Supply and Sanitation Sector Study, which, it informed, was a review of  "current institutions, governance, incentives and financing capacity needs and draws on examples of national and international practices to propose options for strengthening sector performance and sustainability." Or, in Twitterese, #WorldBankSpeak.

On a separate occasion, I have heard the deputy chairman put forward a confounding proposal on water and sanitation: there are over 100 million mobile phones in Pakistan, and far fewer bathrooms (according to the Bank, 30 per cent of the rural population and 72 per cent of the urban population have access to "improved sanitation facilities" — whatever that means). Does this not suggest that there is simply a greater demand for mobile phones than there is for clean toilets?

Anyone who's seen Swedish public health expert Hans Rosling's TED Talk on "New Insights in Poverty" will be able to find a way out of this proposition. Rosling speaks of the means and goals of development. Of how, over all things, economic development is a means of development. Also important means of development include governance and education and, in decreasing importance, health, environment, human rights and culture. Of course, as a goal of development, economic growth is nothing. Nor are good governance and education, per se, the aims of development. A long and healthy life spent in a clean environment is one of the goals of development, but not as important as being able to enjoy and practice one's culture and enjoying robust human rights. The prioritisation and sequencing of development depend on whether one is chasing a means or goal. What the deputy chairman suggests is that water and sanitation, though crucially important, should not be the sole focus of development.

Ancient Rome was the first city in civilisation to support a population of over one million. The next city to do so was London in the late 18th and early 19th centuries. Has anyone — the Bank, the Planning Commission — ever wondered why cities didn't grow larger for so long? The answer is found in one of the lesser known, but most important of revolutions: the "Sanitary Revolution".

One of Rome's greatest achievements was the aqueduct, which could pipe clean water hundreds of miles to the homes and baths of the city. Other cities tried, but failed, to do the same. Lack of clean water, lack of sanitation and the diseases they spread were the norm in cities all the way up to Industrial-Revolution Europe.

It wasn't until London ordered itself a sewage system and other Western cities followed suit, advances in medicine taught people that disease spread through impure water, and Louis Pasteur invented pasteurization that the "Sanitary Revolution" was complete. Improved sanitation allowed cities to grow. Indeed, it spawned the Urban Revolution. In 1800, 2.5 per cent of the world's population lived in cities. In 2006, over 50 per cent of the world's population was recorded to be living in cities.

There are fewer bathrooms in Pakistan because, through accident of history, the transactional costs of setting one up are infinitely higher than getting a mobile phone (a few hundred rupees, an ID card and Hafeez Centre will take no more than 15 minutes). Also, the ancient Babylonians, Egyptians, Chinese and then European monks brewed their own beer because it was a safe alternative to drinking the available, impure water. The same is true for wine, coffee and tea. Until the "Sanitary Revolution", a clean glass of water was an impossibility. And so was development.

Pakistan faces a water quality crisis. All the cities in Pakistan report impure drinking water supplies. The Indus is polluted by the untreated discharge of industrial and municipal waste. Water-borne disease is rampant. Half the patients in hospitals today are there because of water-related ailments. Hundreds of thousands die premature deaths. And poor sanitation costs the Pakistani exchequer the equivalent of 3.94 per cent of its GDP. Anyone who knows the role a "Sanitary Revolution" can play, can easily see that sophistry and hotel workshops are not the weapons needed to fight this war.

Published in The Express Tribune, April 28th, 2013.
COMMENTS (7)
Comments are moderated and generally will be posted if they are on-topic and not abusive.
For more information, please see our Comments FAQ