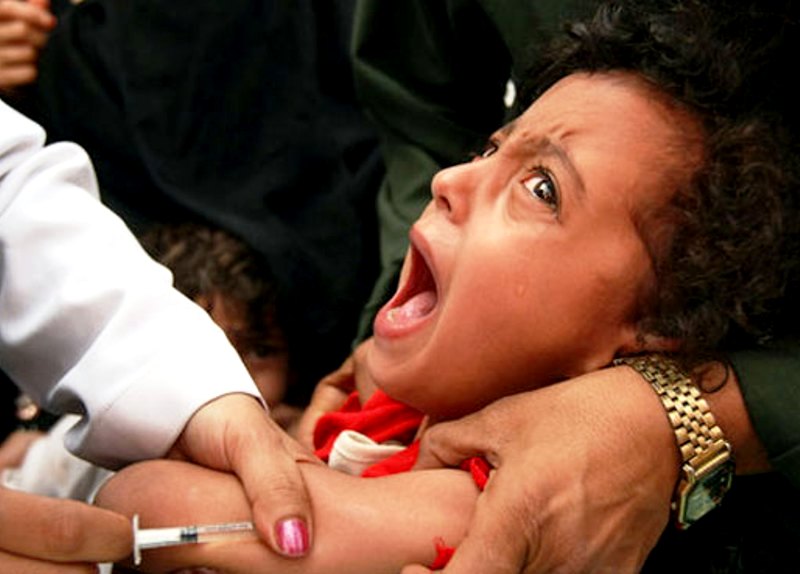 ---
ISLAMABAD:



There has been no respite from the outbreak of measles, as city hospitals continue to receive children suffering from the infectious disease.




On the other hand, health authorities claim that the situation was not alarming.

According to reports, the outpatient departments (OPDs) of Pakistan Institute of Medical Sciences (Pims) and Polyclinic receive 20 to 25 measles cases every day. Sources at the Children Hospital at Pims said that the OPD receives over 120 plus cases every month.

"There has been an outbreak of measles in the twin cities since December 2012, but the health authorities are still declining to accept it," said Dr Tabish Hazir, head of the paediatrics department at the Children Hospital.

"It is a bitter fact that despite mass anti-measles vaccinations and all-out efforts to contain the disease, cases continue to surface," he said.




Dr Tabish said that since January this year, over 550 children have been clinically diagnosed with measles at Pims. Out of these, 180 plus cases were reported from urban areas of Islamabad, 40 from Bhara Kahu, 25 from Alipur Farash, 15 from Bari Imam and 126 from Rawalpindi. The rest were from other parts of the country. So far only one death has been reported at Pims, he said.

While talking about the causes of the measles outbreak, he said that there was an urgent need to study the epidemiology of the disease, as more than 50 per cent of the children brought to the hospital were those who had already been vaccinated against measles.

"It is important that the characteristic of the virus be closely monitored and studied. Blood samples should be sent to The Centre for Disease Control and Prevention (CDC), Atlanta, for laboratory test and verification," he said.

Dr Hazir said that all components of mass vaccination including correct case identification, recognition of the high-risk population group, quality control checks on vaccines, maintenance of cold chain, evaluation and estimation of seroconversion must be diligently implemented across the country.

According to World Health Organisation (WHO) Surveillance Officer Ahmed Nadeem Gondal,the majority of cases in the urban areas of Islamabad were reported from Sector G-7 while the rest were from the rural areas including Golra, Tarnol, Bhara Kahu, Sohan and surrounding areas.

"The Islamabad Capital Territory and the Capital Development Authority (CDA) should focus more on these areas in terms of vaccination against measles," he said.

CDA Director Health Dr Urooj Hassan claimed that there has been no outbreak of measles in Islamabad, despite the high number of  cases. "All necessary measures have been taken since the first case of measles was reported in the capital," he said.

In Rawalpindi, more that 325 cases have been reported so far.

Infection Control Committee in-charge at the Holy Family Hospital, Dr Javed Hayat said that like other parts of the country, measles outbreak has become endemic in Rawalpindi.

Published in The Express Tribune, April 27th, 2013.
COMMENTS (4)
Comments are moderated and generally will be posted if they are on-topic and not abusive.
For more information, please see our Comments FAQ