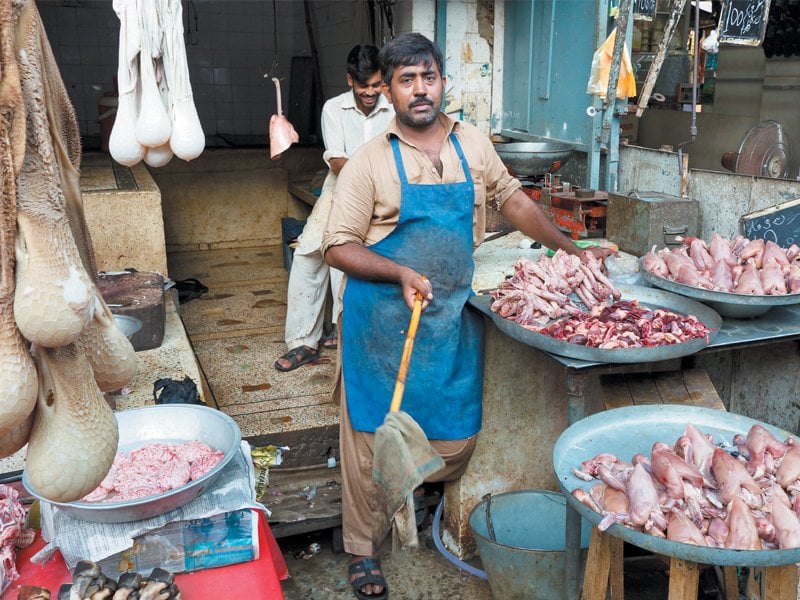 ---
LAHORE:



Pakistan is one of those countries in the world where climatic and other conditions support the livestock industry, but this industry lacks modernisation and is still a long way from becoming a leading player in the rapidly growing global halal food market.




In an attempt to give a boost to the industry, the government has made some efforts in the past few years, especially in Punjab, where the Punjab Agriculture and Meat Company (Pamco) has been established. However, it has yet to give desired results.

The private sector has been involved in this industry, but not aggressively because of issues like taxation, freight rates, energy crisis, etc. The industry needs modern and hygienic slaughter houses that can meet international standards for export of chilled or frozen red meat to countries where demand for halal meat is growing.

Pakistan is ranked 19th in terms of meat production with an annual output of 2.2 million tons. In the three-trillion-dollar halal product industry of the world, the meat segment is worth $600 billion. Pakistan's share in it is only $115 million.

Meat exporters believe that this figure can be tripled with the right policies.

"The industry is in its initial stages in Pakistan, with literally 0% contribution to the global industry, we need relaxation in taxes, less interference from provincial departments and a clear policy to boost the industry," said Nasib Ahmad Saifi, Chief Executive Officer of Anis Associates, a sister concern of Saifi Group, while talking to The Express Tribune.

The group is one of the largest exporters of meat in Punjab, whose export revenues have crossed $15 million annually.

"Rising tax rates, zero rebate, high freight charges and above all energy crisis are hitting us hard, otherwise our company has the potential to at least triple its export volume," Saifi said.

He believed that total meat exports of the country could reach $500 million if the government started taking interest in this industry. Citing the example of India, he claimed that the neighbouring country, which is not even an Islamic state, was exporting halal meat worth $23 billion annually just by properly organising the industry.

He highlighted smuggling of live animals to Afghanistan and Iran as another problem that has been hitting the livestock market.

According to Pamco, around 2.5 million live animals worth $1.4 billion are smuggled every year, dealing a damaging blow not only to domestic meat sales, but also to exports.

Saifi stressed that if smuggling was brought under control, the export of red meat would grow and prices would also come down in the country.

This will also provide a boost to the local leather and tannin industry which will have access to high quality hides at lower cost. In fact it has been a long-standing demand of the local leather industry to limit livestock exports and to promote meat exports.

Published in The Express Tribune, April 27th, 2013.

Like Business on Facebook to stay informed and join in the conversation.
COMMENTS (7)
Comments are moderated and generally will be posted if they are on-topic and not abusive.
For more information, please see our Comments FAQ