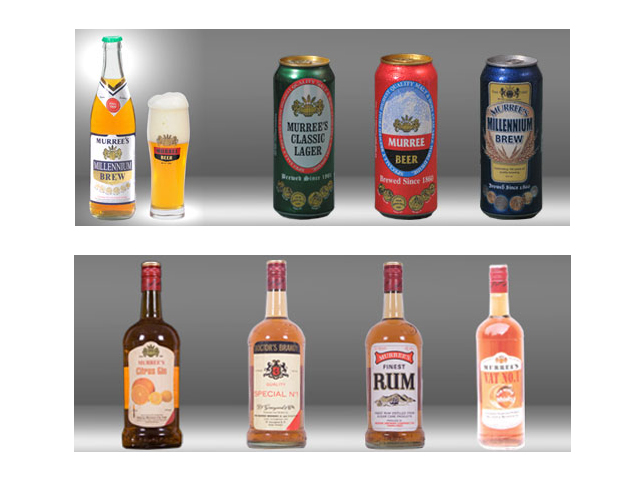 ---
KARACHI:



Murree Brewery, Pakistan's most prominent manufacturer of alcoholic products, has announced its earnings results for the quarter ended March 31, 2013 (3QFY13) and the nine months of the ongoing fiscal year (9MFY13).

The company recorded a profit of Rs175.94 million for the quarter, up an impressive 18% year-on-year (YoY). Its 9MFY13 profit, meanwhile, has registered a staggering 63% increase over the same period of the preceding year. The company has decided not to pay out any dividends with the result.




The company's stock hit its upper circuit breaker in trading on Wednesday, after the results were made public.

Murree Brewery has the distinction of being one of the oldest public companies of the subcontinent. Its shares were traded on the Calcutta Stock Exchange as early as 1902, and it is now the oldest continuing industrial enterprise in Pakistan. It ranks among the top 25 performing public listed companies at the Karachi Stock Exchange, according to some accounts.

The company does not advertise its products, and is legally prohibited from exporting them. Nonetheless, it is valuable contributor to the economy, having paid nearly Rs314 million in taxes on profits alone so far this fiscal year, apart from the duties and taxes levied on the sale of its products. That figure is 74% higher than the same period of last year.

And while Pakistan forbids the consumption of alcohol by the Muslim-majority population, the company has recorded an impressive 20% increase in its topline so far this year, as compared to the same period of last year, while seeing gross profits grow 37% in 9MFY13 over the previous year. Higher 'administrative and marketing' expenses (up 14%) may point to increased marketing activity, ceteris paribus, which would explain the higher profits.

The company's stock has been doing quite well. It offers investors a one-year return of 297.83%, with stock prices surging from Rs75.68 on April 24, 2012, to close at Rs293.19 on April 24, 2013.

Published in The Express Tribune, April 25th, 2013.

Like Business on Facebook to stay informed and join in the conversation.
COMMENTS (32)
Comments are moderated and generally will be posted if they are on-topic and not abusive.
For more information, please see our Comments FAQ