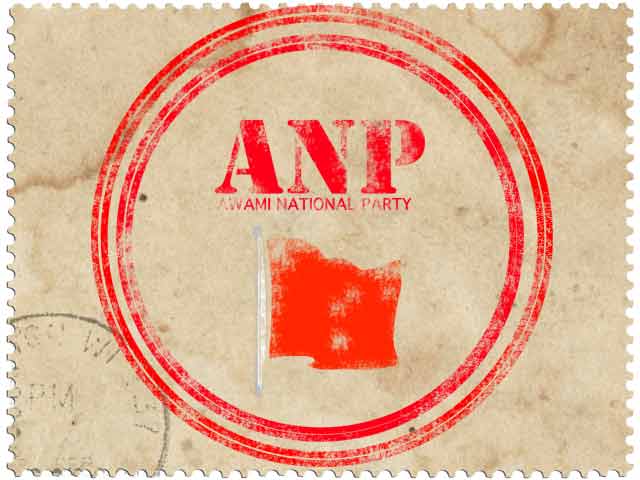 ---
PESHAWAR:



As Pakistan's chequered democracy gears up for the upcoming general elections, fears of violence against mainstream political parties overshadow campaigning.




With polls hardly a month away, political campaigning has not yet gained momentum in Peshawar and other parts of Khyber-Pakhtunkhwa.

Awami National Party (ANP), one of the largest political forces in the province, is being targeted with increased frequency. The party has come under attack at least seven times over the past few weeks, forcing the caretaker government to call an all-parties conference (APC) to devise a mechanism to cope with the threats.

However, political parties do not appear to be united on the issue. This was evident from their participation in the APC. Only the ANP and the Pakistan Muslim League-Nawaz (PML-N) were represented by senior leaders – ANP's provincial president and PML-N's central general secretary. Other parties sent their second and third-tier leadership to the conference.




The parties which have not received direct threats from the Taliban are free to campaign and approach the public. Thus, they seem to be unperturbed by the threats faced by ANP and other 'secular' parties.

However, they must understand increasing attacks and the resultant environment of fear is affecting interaction between voters and politicians – a basic prerequisite for democracy.

A testament to the ANP's predicament is the fact that a few days before being targeted by a suicide bomber, former railways minister Ghulam Ahmad Bilour was scheduled to address a corner meeting in Dourah Road, Peshawar. When Bilour arrived at the site, only a handful of people were present to hear him speak. The former minister returned without delivering his speech, saying he could not address children.

Interestingly enough, the Dourah Road area falls in the Kakshal neighbourhood, which is widely regarded as the party's stronghold in Peshawar.

The current situation is likely to have long-lasting effects on the country's political landscape, which is just emerging from the shadows of military rule. A vibrant democracy and increased public participation can mature the country's political culture and help it come out of the clutches of tribal, family and personal influences. However, now it seems the country will relapse into the Ziaul Haq referendum-like situation, wherein voting for the dictator was equated with endorsing Islam.

Khadim Hussain, analyst and educationist at Quaid-e-Azam University (QAU), Islamabad views Pakistan's politics as divided into two types. One advocates centrist or elitist ideals and believes that people cannot choose for themselves and they should be guided in doing so. The other group, according to Khadim, mostly evolved under nationalist parties and believes in democracy, decentralisation and public beneficial policies.

Khadim argues the Taliban's actions are a result of the centrists' discourse, having evolved from the same ideals.

"When only a few parties are being targeted, it becomes the state's responsibility to provide a level playing field for all stakeholders," said Khadim, adding in such a situation, people will definitely assume it is pre-poll rigging because certain groups are not being allowed to participate in the election process.

Talking about the consequences of such forced exclusions, Khadim pointed out passionate activists of these parties may question the authority of the state, saying it failed to protect them. "Such a clash between liberal militancy and religious militancy can weaken Pakistan's institutions," he warned.

Published in The Express Tribune, April 20th, 2013.