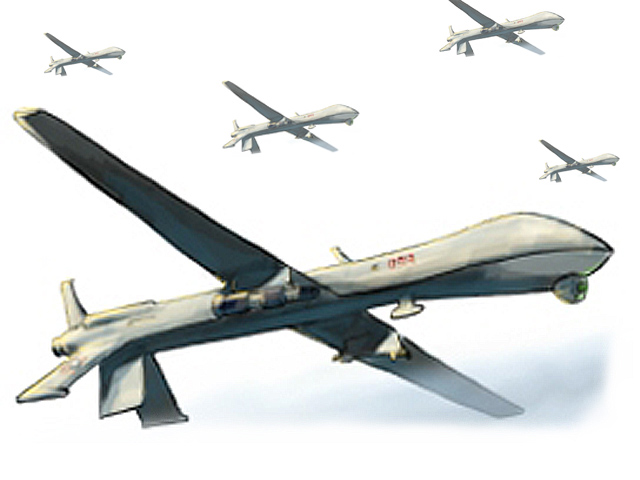 ---
MIRANSHAH: A US drone fired two missiles into a Taliban training camp in South Waziristan on Wednesday, destroying the compound and killing at least five suspected militants, local officials said.

The attack took place in the Baber Ghar area of the South Waziristan tribal district on the Afghan border, a stronghold of Tehreek-e-Taliban Pakistan (TTP) leader Hakimullah Mehsud, where the faction runs several camps.

"The target was a base of the TTP. Five militants have been killed and two injured," a local security official told AFP.

Another official in Wana, the main town in South Waziristan, confirmed the attack and told AFP the drone targeted a base of TTP.

Pakistan repeatedly denounces US drone strikes, criticising them as a violation of sovereignty that inflame anti-Americanism despite leaked US diplomatic cables that showed leaders allegedly agreed to them in private.

UN special rapporteur on counter-terrorism and human rights envoy Ben Emmerson, who visited Islamabad last month as part of an investigation into civilian casualties caused by drone strikes, said the US drone attacks violated Pakistan's sovereignty.

According to Britain's Bureau of Investigative Journalism, CIA drone attacks in Pakistan have killed up to 3,587 people since 2004, up to 884 of them civilians.
COMMENTS (8)
Comments are moderated and generally will be posted if they are on-topic and not abusive.
For more information, please see our Comments FAQ