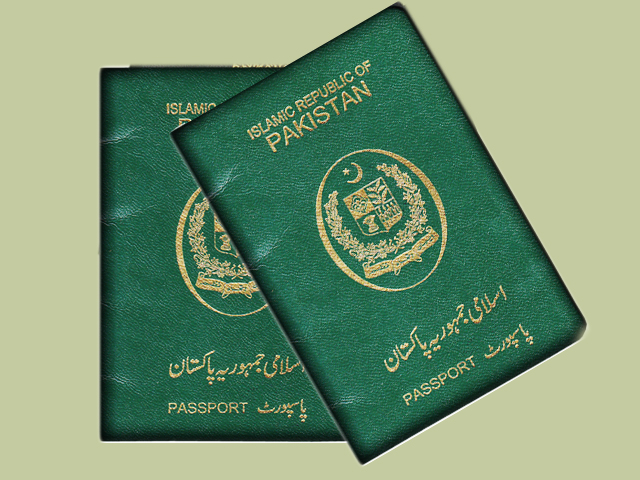 ---
ISLAMABAD:



Passport crisis was all set to deepen with 90,000 laminates for passports left pending with no quick solution at hand. The Directorate General of Immigration and Passport (I&P) owes Rs406 million to Printing Security Corporation of Pakistan (PSCP).




Naveed Ahmed Khawaja, PSCP Deputy General Manager told Senate body on Tuesday that the printing corporation, responsible for printing of passport copies, was not paid its dues for months. Hence, the printing body would not continue the supply of passports until being paid.

"If not paid, our outstanding dues will reach Rs600 million by June this year. We are providing 15,000 copies of passports to the directorate every day," said Khawaja.

Earlier, Zulfiqar Ahmed Cheema, the newly appointed Director General I&P sought two weeks' time from the Senate Committee to make things better. However, the DG failed to give any workable plan to resolve the lamination paper crisis despite senators' insistence.

"We will submit before the Islamabad High Court (IHC) to resolve the case quickly so that new lamination papers can be procured and I hope the court would do so after being apprised with the gravity of the problem," said Cheema. The next hearing was fixed for April 25 in IHC, he told the committee.

At present, the process of procurement of new lamination paper was stalled after a stay order by IHC. The court ordered the stay after a French company Hollogram International, one of the bidders, objected to the bidding process and the interior ministry's inclination towards a US company OpSec.

The interior ministry's official, however, doubted the French company would easily let go of the case. They would go in appeal in the High Court and would then approach the Supreme Court of Pakistan if their appeal is rejected by the lower court. "These legal proceedings would take at least two years if not more," said the official.

The DG told the committee that inquiries were underway to ascertain the lapse that created the lamination crisis.

Sources said ten officials were suspended while a deputy director and an assistant director from Rawalpindi regional office were arrested for their alleged involvement in corruption that caused the crisis.

The DG I&P told senators that an operation clean-up was underway and more arrests besides suspensions would come in the days ahead.

The Senate panel directed the directorate to increase the day-to-day production to at least 5,000 until the new laminates arrive.

Published in The Express Tribune, April 17th, 2013. 
COMMENTS (4)
Comments are moderated and generally will be posted if they are on-topic and not abusive.
For more information, please see our Comments FAQ