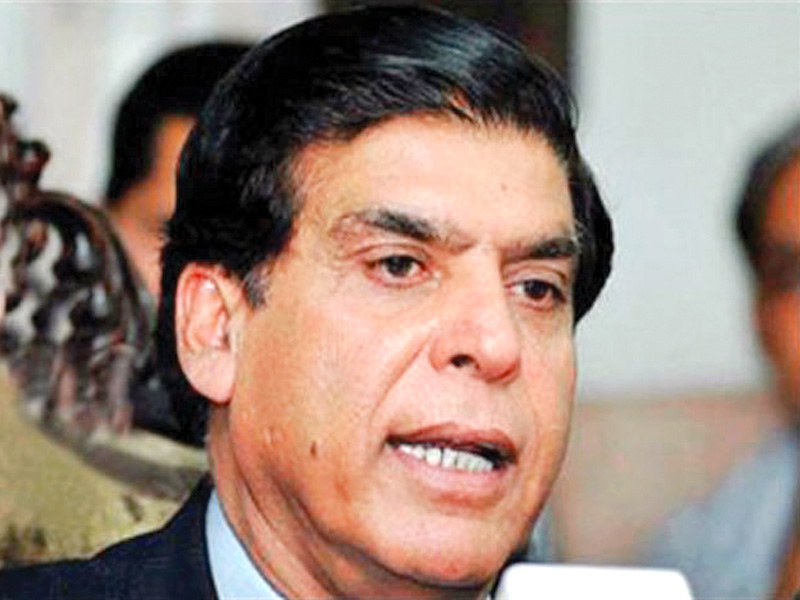 ---
ISLAMABAD:



A day after former prime minister Raja Pervaiz Ashraf was declared ineligible to contest the general elections, the Supreme Court took suo motu notice of the billions of rupees allegedly doled out by him during the last 10 days of his tenure.




Chief Justice Iftikhar Muhammad Chaudhry took the action based on a note forwarded by the apex court registrar. The note, gleaned from press clippings, contained details of development funds worth billions of rupees released during the last 10 days of former premier Ashraf's government.

In a statement issued late at night on Tuesday, the court said that given the public nature of the complaint regarding monies disbursed and allocated during the period, the CJ had ordered that "instant proceedings be registered as petition under Article 184(3) of the Constitution and be fixed in Court on April 17 (today), as it gives rise to a question of public importance, involving enforcement of fundamental rights of the citizens guaranteed under Articles 9, 14, 19 A, 24 and 25 of the Constitution."

In this regard, federal secretaries for the cabinet and finance have been asked to appear before the court and explain, "whether the funds belonging to the public exchequer have been allocated/distributed to MNAs/MPAs/notables in accordance with the constitution and the law."

Secondly, the court is seeking a response on "the phenomenon or procedure to monitor the spending of the amount and as to whether the details of such developments are available, and additionally whether the contracts were granted to contractors by following Public Procurement Regulatory Authority rules".

Beneficiaries of the funds include former prime minister Yousaf Raza Gilani who received Rs25 million - despite his disqualification from being a member of the National Assembly - and his sons. Chaudhry Shujaat Hussain, Pervaiz Elahi and Wajahat Hussain who received Rs1,000 million in development funds and Moonis Elahi, who received another Rs50 million, it added.

Furthermore, Sheikh Waqas Akram had received Rs30 million, whereas the Shirazi family of Sindh received another Rs100 million. Official documents reveal an allocation of Rs2.5 billion for former premier Ashraf's own constituency.

The news report, on the basis of which the notice has been taken, reported that 69 politicians drew billions of rupees in the form of development fund during the last few days of the government.

However, the finance ministry had submitted in its report that an amount of Rs22 billion had been allocated for the People's Works Programme-II during financial year 2012-2013.

Published in The Express Tribune, April 17th, 2013.