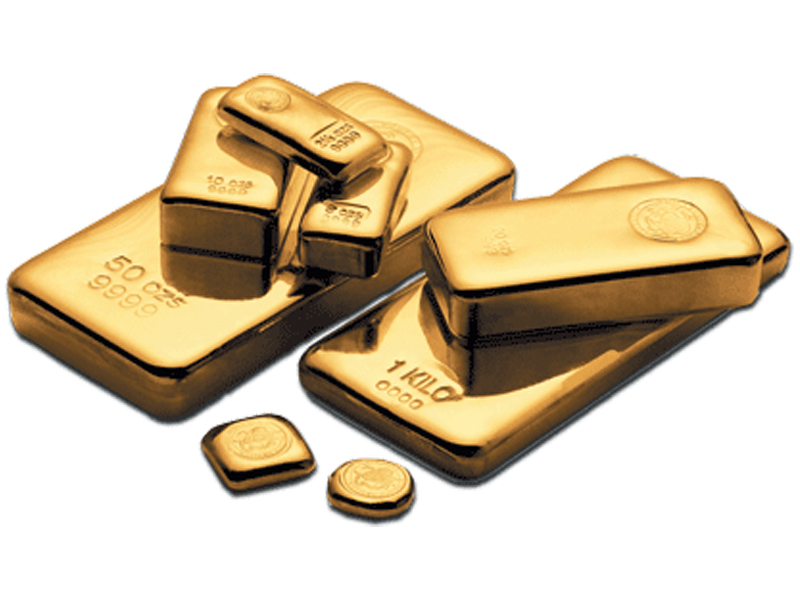 ---
KARACHI: The price of gold fell Rs3,000 to Rs53,500 per tola according to the All Sindh Sarafa Association. While the price of gold has been sliding for almost two weeks this is the biggest ever fall to be recorded in one day.

According to the All Sindh Sarafa Association, selling further gathered momentum as gold on the global front plunged to the lowest level since April 2011 on speculation that some central banks were selling and expectations of some economic recovery.

When prices started sliding late March, initial perceptions were that electoral controversy was a part of the reason. But now it is becoming more and more apparent that the fall in price is following a global and regional trend with prices seeing a similar decline across the border as well.

Gold prices on Monday tumbled by INR750 to INR27,600 per 10 grams to hit an over 15-month low in New Delhi due to persistent selling by stockists triggered by a heavy sell-off in global markets. Like Pakistan, gold prices in India also registered the biggest ever fall.

The price of gold in the international markets is also facing a two year low, trading at $ 1,386 per ounce after a sharp drop of almost $100 per ounce. The price of gold has decreased by 20% since it reached a record high in September 2011.

Analysts say investors are taking less interest in trading gold at this time as they expect an improvement in the global economy. With the improvement expected to continue, the fall in gold prices is also expected, and some even predict that it could go into free-fall.

According to local gold dealers the substantial reduction in gold price has brought the price to the lowest level in two years in the international market while it has brought down the gold price in Pakistan to the lowest in five years.

Analysts say that Cyprus' economic problems, sales of huge quantity of gold reserves in the market and the trend on the part of international investors is the primary reason for continuous decline in gold prices.

In London, gold dropped by $90.70, or 6.14%, to $1,386.30 an ounce. Silver also fell by 10.5% to $23.13 an ounce.

With the overall improvement in the global economic climate, it seems gold is losing its value as a hedge instrument.

Published in The Express Tribune, April 16th, 2013.

Like Business on Facebook to stay informed and join in the conversation.
COMMENTS (1)
Comments are moderated and generally will be posted if they are on-topic and not abusive.
For more information, please see our Comments FAQ