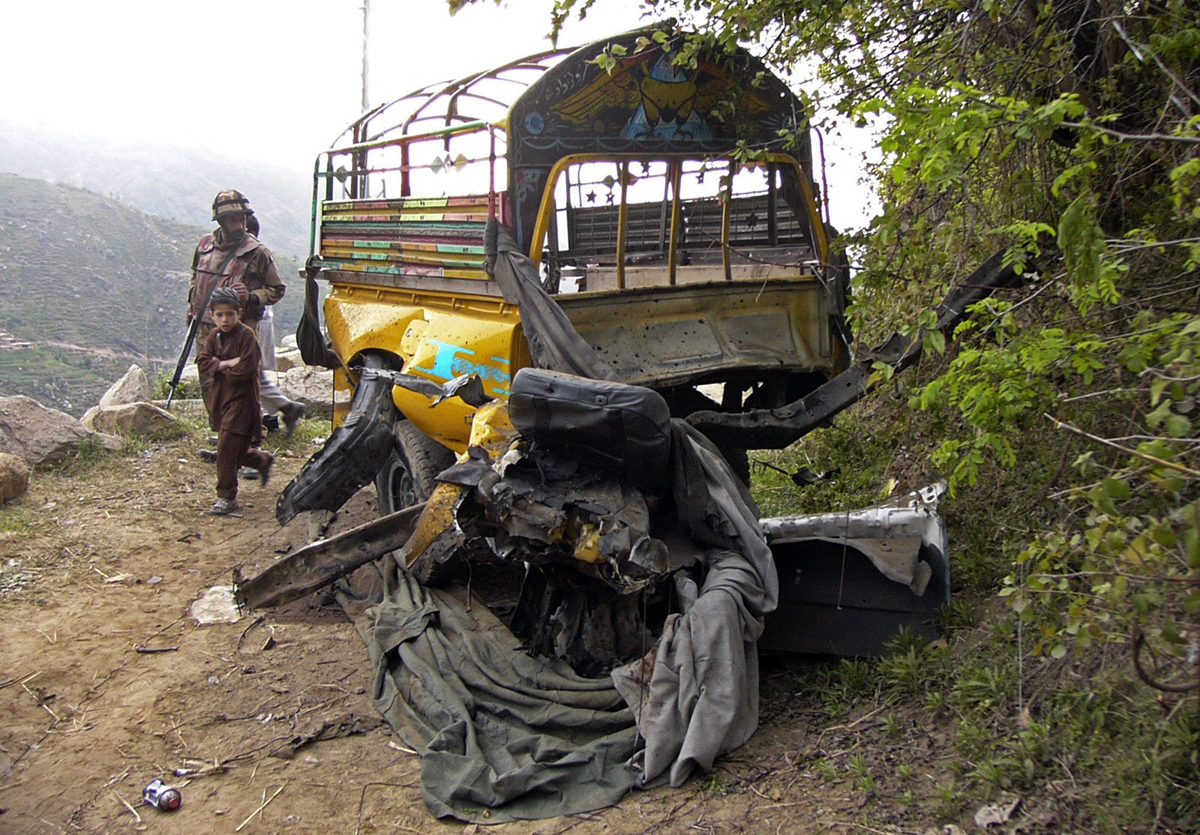 ---
SWAT: A local leader of Awami National Party (ANP) leader Mukarram Shah lost his life after his car was blown up in Manglawar, Swat, Express News reported on Sunday.

"Mukarram Shah was travelling to Mingora when his vehicle was targeted by an IED (improvised explosive device), around 12 kilometres northeast of Mingora city," Gul Afzal Afridi, the district police chief told AFP.

Shah was alone in his car and no-one else was hit by the explosion.

ANP local leader was also a prominent member of the Swat Peace Committee.

Taliban militants claimed responsibility of the attack saying all secular parties and their leaders were in their crosshairs.

"We have already announced we will attack ANP and other secular parties," Ehsanullah Ehsan, a spokesman for Tehreek-i-Taliban Pakistan, told AFP on phone.

The party has witnessed two targeted attacks in April only.

Former Khyber-Pakhtunkhwa ANP MPA Adnan Wazir was killed when a remote-controlled bomb exploded near his vehicle in the Wali Noor area of Frontier Region (FR) Bannu. Wazir had been on his way to a public gathering in the Jani Khel area, when the explosive device exploded near his vehicle.

A former ANP agriculture minister Arbab Ayub Jan was injured in a roadside bomb which targeted Jan's car in the jurisdiction of Chamkani Police Station. He survived the attack.

The TTP in recent statements have said they consider democracy to be against Islam, and have vowed to disrupt elections by targeting three of the 'secular' mainstream parties (PPP, ANP and MQM).

Read: Bloodying the ballot

Correction: An earlier version of the article mistakenly said "Shah's car" instead of "Shah" in the second paragraph. The error has been rectified.