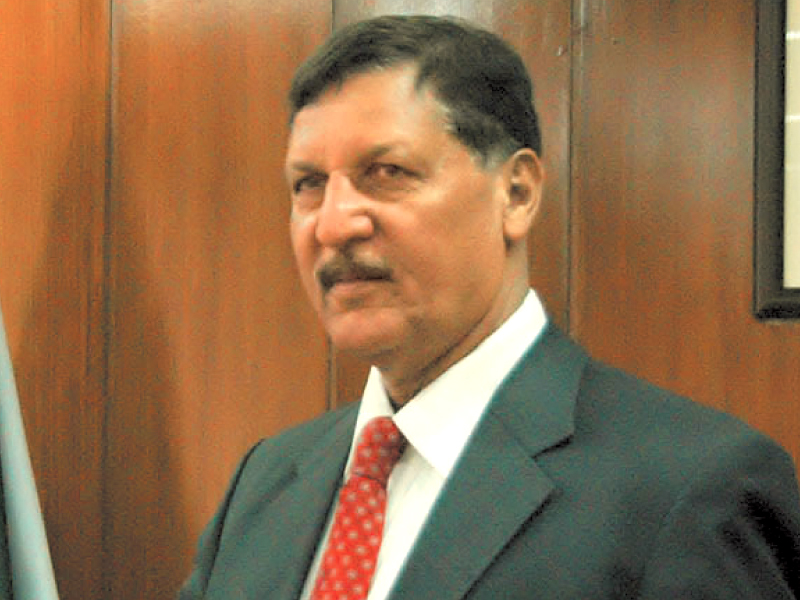 ---
The caretaker interior minister Malik Habib Khan landed himself in the middle of a political storm when during an interview he allegedly gave statements about Nawaz Sharif and the Pakistan Muslim League-Nawaz (PML-N). A number of political parties took slight from his comments and demanded that action be taken against a 'partial' caretaker minister.

Express News reported early on Tuesday that Khan during an interview said that Nawaz Sharif is the only true national leader and that he had been voting for the PML-N in the past.

Soon after, the Pakistan Peoples Party(PPP), the Pakistan Tehreek-e-Insaf (PTI) and the Muttahida Qaumi Movement (MQM) demanded that action should be taken against the interior minister.

PPP leader Sumsam Bukhari, while talking to Express News, said that impartiality of interim government and election commission guarantees the transparency of the elections. By giving such statement, the interior minister has shown his biasness.

Bukhari demanded that the caretaker Prime minister should take notice of interior minister's statement and remove him as he no longer remains impartial. The PPP leader  further said that if the minister thinks that Nawaz Sharif is the only true leader in Pakistan then he should probably run the election campaign for the PML-N chief.

The PPP leader said his party would consider every constitutional way to lodge its protest including moving a reference with the ECP to remove Khan from his office.

PTI leader Shafqat Mehmood said that the basic requirement for the the caretaker government is the impartiality. Such controversial statements from the interior minister, Mehmood said, has shown his inclination towards one particular party which made his impartiality doubtful.

Mehmood demanded that minister should step down from his post voluntarily.

Muttahida Qoumi Movement (MQM) leader Raza Haroon said that such statements could raise questions on the election process.

Haroon, though, did not outright call for Khan's ouster. "It is the responsibility of the prime minister to take any decision to ensure free and fair elections by taking action against his appointees who are biased and partial."

A statement from MQM though called on the President to take note of the statement and remove the minister.

Later, Interior Minister explained that his job is to provide security and conduct free and fair elections and that his vote is for the public only.
COMMENTS (44)
Comments are moderated and generally will be posted if they are on-topic and not abusive.
For more information, please see our Comments FAQ