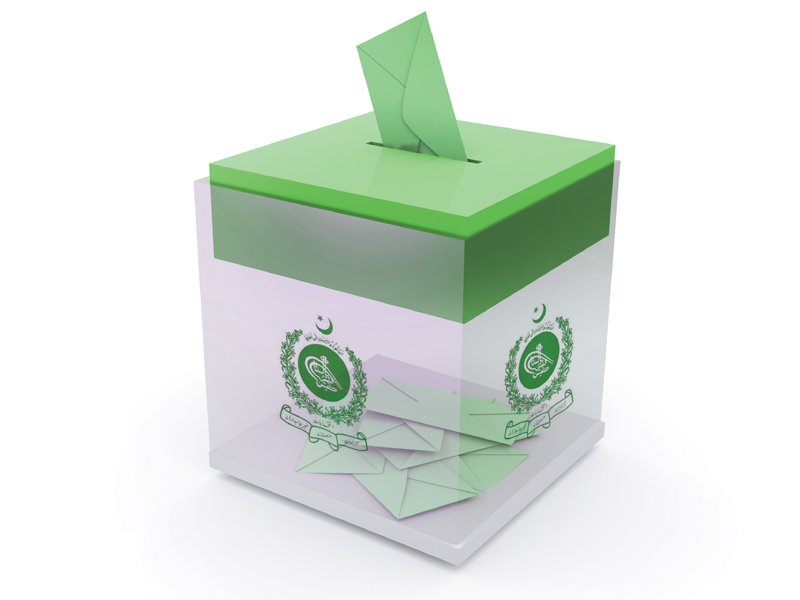 ---
ISLAMABAD:



The 2013 general elections are going to be historic in many ways, and one such landmark is the highest number of contesting candidates in the country's history.




Around 24,094 candidates have filed nomination papers this time around, while in the 2008 elections, the number was 15,056.

According to the Election Commission, 425 Returning Officers (ROs) across the country have received 24,094 nomination papers out of which 7,364 are for the National Assembly and 16,730 for provincial assemblies.

The 342-member National Assembly, or lower house of the parliament, has 272 general seats on which registered voters cast their ballots while 60 seats are reserved for women and 10 for non-Muslims.

On the 272 general seats of the National Assembly, 3,524 candidates are in the run for 148 seats from Punjab, 1,727 are contesting for 61 seats in Sindh, 1,374 are competing for 35 seats in Khyber Pakhtunkhwa, 430 are running for 14 seats of Balochistan and 147 candidates have filed their nomination papers for the two seats of federal capital, Islamabad.

Provinces

There are 8,730 contestants in the run for the 297 seats in Punjab Assembly. The Khyber-Pakhtunkhwa has 4,389 candidates fighting for 99 general seats. In Sindh 4,389 candidates are running for 130 provincial assembly seats. From Balochistan 1,449 candidates have filed nomination papers for 65-member Balochistan Assembly. The numbers of provincial assembly seats mentioned do not include the ones reserved for women and minorities.

Scrutiny

According to newly adopted procedure by ECP, the nomination papers submitted by candidates to the returning officers are forwarded to the ECP headquarters. ECP then sends the relevant information to National Database and Registration Authority (NADRA) which links this information with the family tree of the candidate.

After preliminary scrutiny through NADRA, FBR, SBP and NAB, the poll body sent forms back to the returning officers who are authorised to conduct scrutiny of these papers based on the feedback they would be getting from centre and objections filed by rival candidates.

The process of scrutiny will last till April 7 (today) and so far 20,743 nomination papers have been processed by the relevant departments in which 6,487 are for National Assembly and 14,256 are for provincial assemblies.

Meanwhile, the ECP requested Chairman, Punjab Public Service Commission (PPSC) to issue necessary directions for the postponement departmental examination so that officers could monitor political activities.

The ECP had appointed more than 400 monitoring teams across the country to monitor political activities in General Elections-2013. The members of the monitoring teams are district officers, judicial officers and other high ranked officers.

Published in The Express Tribune, April 7th, 2013.