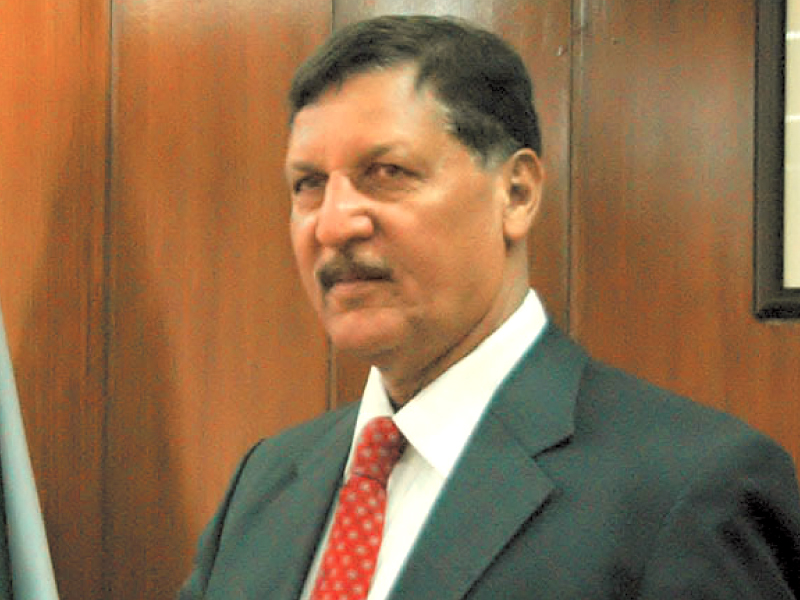 ---
ISLAMABAD:



Caretaker Interior Minister Malik Habib disclosed on Saturday that there were threats to the lives of some leading politicians, and hinted that the army 'may be' deployed to ensure security.




If senior politicians, such as Pakistan Tehreek-e-Insaf chairman Imran Khan and Pakistan Muslim League-N leader Nawaz Sharif, are targeted, the election process could be affected, warned Habib.

"Providing security to the top leadership of the PML-N, PPP and PTI, as well as other political parties, is our utmost priority," he said while addressing the media after chairing a meeting that reviewed the election security arrangements across the country.

Responding to a question, he said the government would provide stringent security cover to all high-profile political leaders irrespective of which party they belonged to.

The interim minister also said that, even though it was a sensitive matter, the government could deploy army troops during the upcoming elections on the Election Commission of Pakistan's request.

He indicated that troops could be deployed in Karachi and some sensitive areas of Balochistan, including Quetta, but was quick to add that law enforcement agencies would remain impartial in the election process.

Habib went on to declare that no one, including personal security guards of politicians and candidates, would be allowed to display arms during campaigns and on polling day.




"The display of arms will not be allowed during the general elections except in specific localities of Khyber-Pakhtunkhwa where people face security threats," he said.

Earlier, the caretaker interior minister also met with the director-general military operations (DGMO), who assured him of the army's assistance to the civil administration in maintaining peace during the election process.

The minister warned that the government would not tolerate any security lapse in maintaining peace in the country. Police and law enforcement agencies will be completely impartial during the election process, he insisted.

Habib also said that he would visit all the provinces to finalise the contingency plan.

Saturday's meeting was attended by the chief secretaries, inspector generals of police of all provinces and representatives of the ECP and law enforcement agencies.

Several political parties face serious security threats during the upcoming elections. The Tehreek-e-Taliban Pakistan (TTP) has warned that it will specifically target the election gatherings of the PPP, ANP and MQM. The ANP in particular has been on the hit list of the TTP attacks for several years, with terrorists targeting both party workers and top leaders alike. The TTP have also threatened to assassinate former president Pervez Musharraf, who intends to contest the upcoming elections.

There are also fears that Karachi, which has witnessed target killings and disturbances on a large scale, could see polling disrupted due to violence. Additionally, Baloch insurgents have ben warning people to stay away from the polls, leading to fears that they may step up their activities in the run up to and on election day itself.


Published in The Express Tribune, April 7th, 2013.